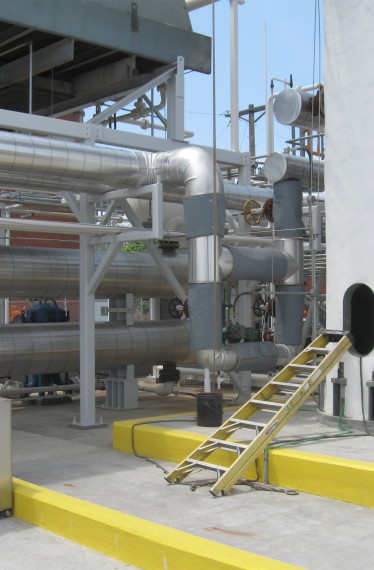 New Location for Petroleum Transmix Processing Facility
Farnsworth Group provided design engineering and construction management services for the relocation of a petroleum transmix processing facility to a site in St. Louis.  The facility is used to refine off-spec petroleum back into a marketable product.
Farnsworth Group's services for this project included preparing plans for civil site development, structural foundations, electrical power distribution, controls, grounding and lighting.  The design effort also included coordination to ensure conformance with local permit requirements.  The close proximity to the Mississippi River, and subsequent poor soil conditions, created several design challenges.  In addition to the extensive structural design required for the fractionator tower foundation, the poor soil conditions also required the use of conductive concrete when installing the electrical grounding system.