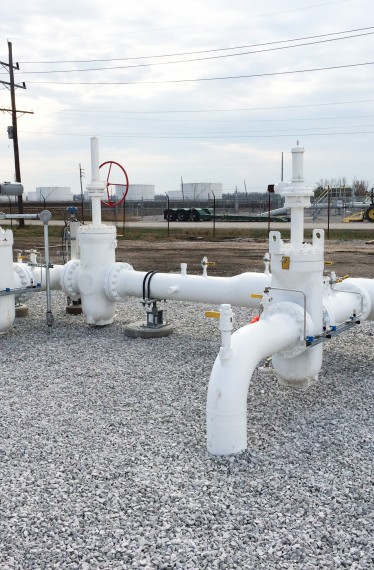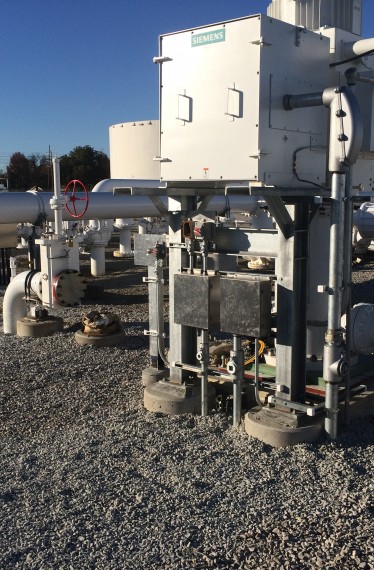 Farnsworth Group provided topographic and boundary survey, preliminary project scoping, conceptual budget development, FEED, detailed design, downtime and commissioning planning, as-builts, and project closeout for the construction of a new products origination station on Marathon's Local Products Systems near Wood River, Illinois.

Completion of the project eliminated flexibility bottlenecks on one of the local products lines, allowing Marathon to capitalize on market differentials. The project had a 16.9% IRR and $4.7 NPV. Site acquisition, design, procurement, construction, and commissioning was completed in less than 16 months, driven mostly by new mainline pump lead time of 32 weeks. Fast-track nature of the project required continued engineering development through client phase gates, which increased overall project risk.

Farnsworth Group's team of discipline leaders worked together to develop an overall site plan that optimized the site's small area for the necessary equipment. Mechanical, structural, and electrical drawing sets were created. Bid documents were generated for the bid of the mechanical and civil portions of the project per the client's procurement requirements.

Project components included new deepwell booster pump/motor, motor-operated manifold piping and connection valves, meter run with small volume prover, launcher and receiver traps for 1,200 LF 12" connector line between Hartford Two Rivers Station and Roxana Station, and necessary cable/conduit and overhead cable tray connecting to facility MCC building. Tie-in and commissioning of the new facility was completed via a nitrogen purge of two separate products systems.