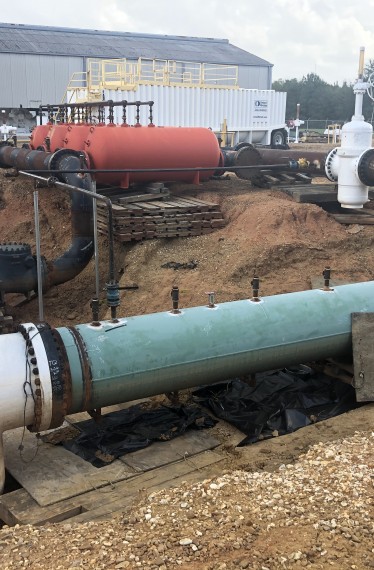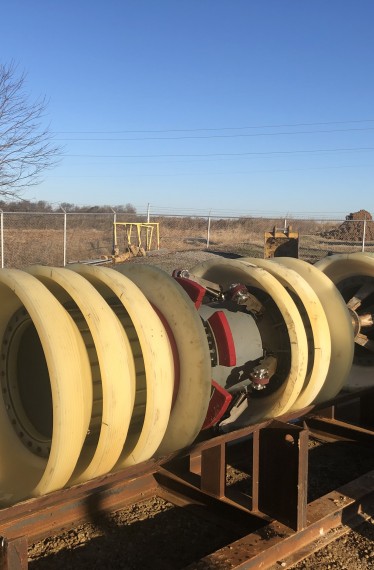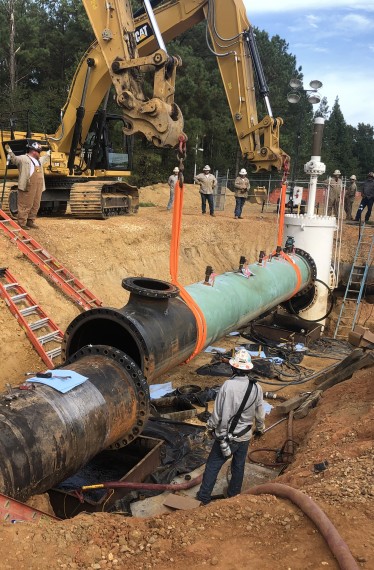 One of the Largest Pipeline Nitrogen Purges Ever Executed
Farnsworth Group Assisted Marathon Pipeline with nitrogen purging and decommissioning of the 633 mile long 40" Capline crude oil pipeline system from St. James, LA to Patoka, IL.  This project is one of the largest nitrogen purges of a pipeline ever performed.
The project was completed in two phases.
Phase I was 402 miles from the St. James Station in southern Louisiana to Brownsville Station in Tennessee
Phase II was 231 miles from Brownsville Station in Tennessee to the Patoka Station in southern Illinois.
A total of over 5 million barrels of oil was displaced during these two phases. A pipeline in-line inspection tool was also run through the northern two-thirds of the system during Phase I. Since the Capline system was not originally designed to be purged with nitrogen and be completely decommissioned with all of the oil removed, a diligent assessment of the piggability of the entire system (especially the booster pump stations) was required to establish the design criteria for a custom displacement pig. Field verification of the existing piping configurations, combined with desktop modeling and rigorous review of the pig design resulted in a displacement pig configuration that would successfully traverse the system without allowing nitrogen bypass. In order to mitigate concerns of cup wear and overall performance of the displacement pig, Phase I was completed in three segments. Another critical technical component of the project was the design of a system to remove any air and/or nitrogen bubbles from the oil in front of the displacement pig. This "air eliminator" system was installed at the end of each purge segment. Also at the end of each purge segment, the displacement pig was "caught" in an in-line trap (spool), removed from the pipeline, refurbished, and then reinserted into the pipeline. The air eliminator system was also installed at the end of the system to avoid getting bubbles into the floating roof tanks at the end of the purge. Nitrogen used during both phases was supplied from a nitrogen transmission pipeline near St James Station. A regulator system was designed and installed to control the amount of nitrogen injected into the pipeline. 
Farnsworth Group provided technical support and project engineering for the following tasks:
Hydraulic modeling of the system at various key points during the purge
Designing the air eliminator/temporary piping system and modifications to the existing facilities
Providing technical support for the design of the custom displacement pig
Developing the written step-by-step operational procedures for the field execution
Providing field support for execution of project activities