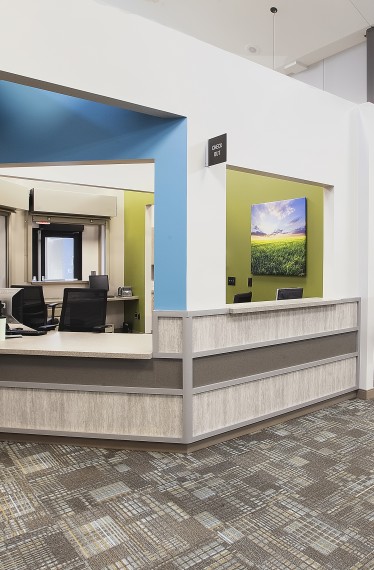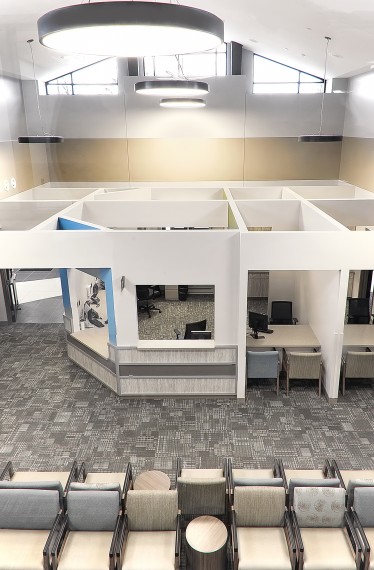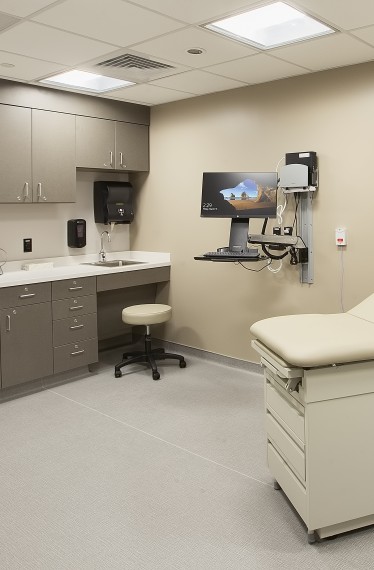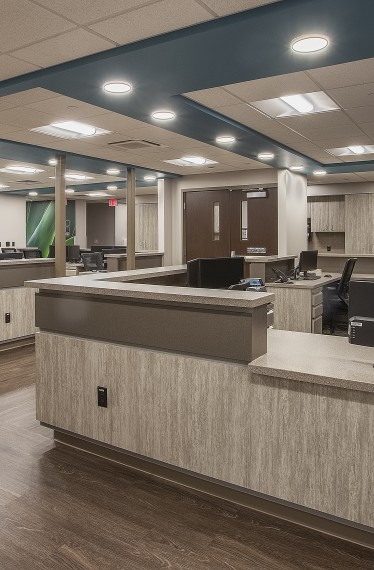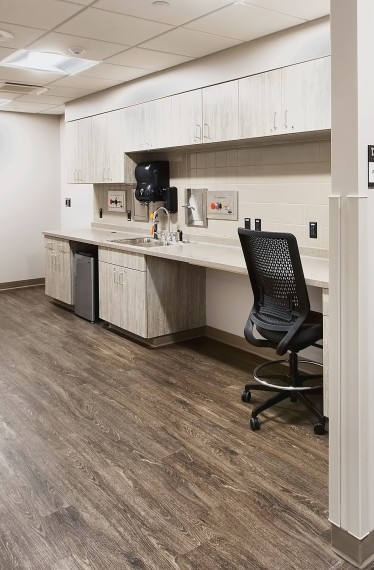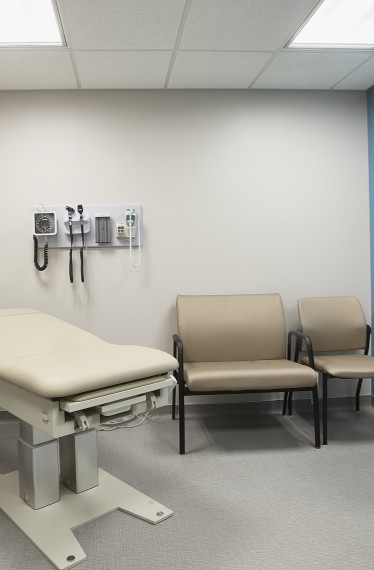 Expanding Community-Based Healthcare Service
Farnsworth Group provided project management, design, programming, code analysis, construction documentation, and construction administration services for a 33,500 SF expansion project.
This facility fulfills a need for expanded community-based healthcare services in the central Illinois region. The expansion project transformed an existing building into a new family health center for Chestnut Health Systems. Chestnut, a private, not-for-profit organization, offers a comprehensive scope of primary care, behavioral health and human services.
The medical office building consists of 16 exam rooms, 8 dental operatories, lab and pharmacy space, community rooms, and an administrative suite. A new, two-story enclosure with clerestory windows and pitched roof was created for the entry vestibule and reception / waiting room area. The facility also includes a community services area with group rooms and a health coaching kitchen.
The facility's mechanical and plumbing systems were replaced, with the new mechanical strategy employing variable refrigerant flow (VRF) system coupled with dedicated outdoor air systems (DOAS).
Farnsworth Group performed site survey and analysis to address the impact of the new addition on parking capacity and circulation and stormwater management.