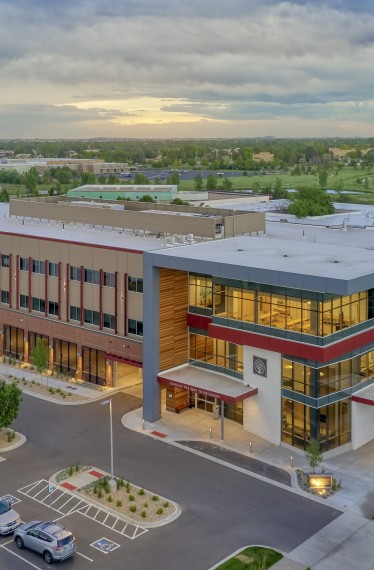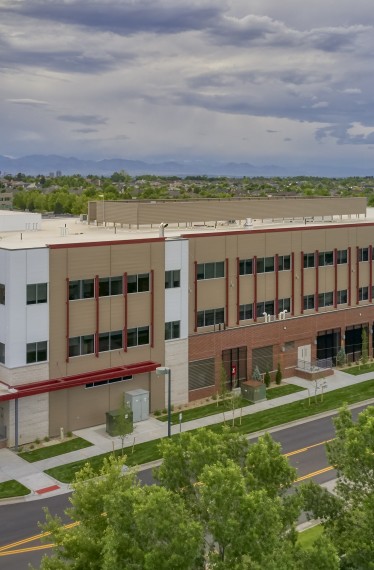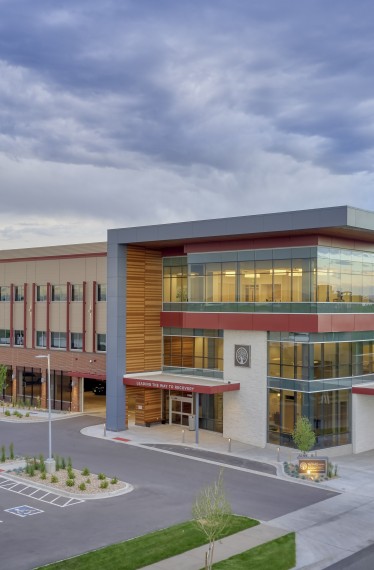 Specialized Recovery Center
Farnsworth Group was selected to solve design challenges related to parking and site constraints for this new eating disorder clinic. After careful review of the City and County of Denver's Code, our team conceived of a facility with both underground and grade level parking. 
The design uses the parking facility as a foundation and wraps patient rooms, office and administrative spaces across the top. Great emphasis is placed on the patient entry which takes its design inspiration from resort and modern office architecture. The corner entry is the facility's design feature and uses a triple-glass element and faux metal panel to contain meeting and teaming spaces to serve the Eating Recovery staff and patients. The glass allows for natural lighting, while being shielded from direct sun by the metal soffit.
Unique CMU patterns are called out throughout the exterior to delineate outdoor, secure gardens and patios for patient use. The facility includes approximately 56,500 SF of post-tensioned concrete deck parking (one level underground and one level at grade), and two stories of steel framed, warm, lit core and shell eating disorder clinical and inpatient hospital space, totaling approximately 67,000 SF. 
Unique Features
Two levels of structured eating recovery space wrapped overtop of two levels of parking - one below grade
The design team utilized the tight footprint to design a facility informed by the programming with the use of flexible spaces and natural lighting to ensure comfort
Security and patient safety were top of mind throughout the visioning process -- as indicated by the secure patient patios, bringing the indoors in can offer opportunity for stable mental health