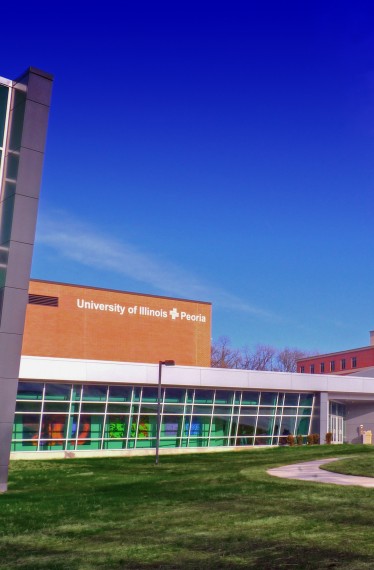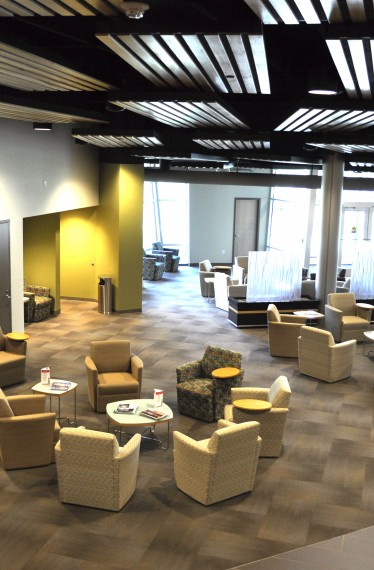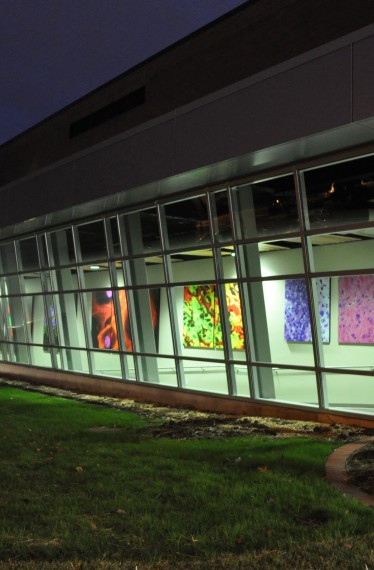 State-of-the-Art Cancer Research Facility
The facility includes a 2-story laboratory and research office wing, together with a new main campus entry and walkway link. A prominent sail feature with lantern will help define that new main campus entry.  Sloped exterior walls at the new south elevation will further enhance the overall ensemble.
The collaborative Cancer Research Center project is part of the University of Illinois College of Medicine at Peoria's (UICOMP) vision to further develop state-of-the-art research facilities in Peoria. The 28,000 SF research center is dedicated to the study of molecular, cellular, and genetic characteristics involved in cancer. With the commitment of the University of Illinois, Caterpillar Inc., OSF Saint Francis Medical Center, Methodist Medical Center of Illinois, various government entities, and dedicated donors, this new facility significantly enhances the opportunities for discovering a cure for cancer.
interior design
The interior mimics natural elements. The slat ceiling draws your eye up and leads you down corridors graced with artwork that depicts stem cells attacking cancer cells at a microscopic level.
Of particular challenge was blending the aesthetics of a new state of the art research center with that of a dated existing facility. To accomplish this, a new entry point to the campus was devised, with this new lobby offering a welcome sophisticated vestibule. The lobby features sophisticated display screens. An innovative ceiling helps transition the various elevations of the three buildings.