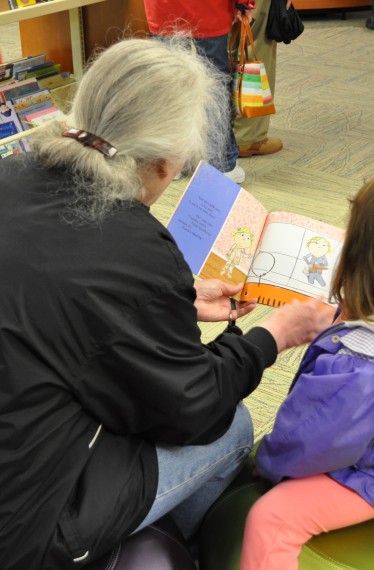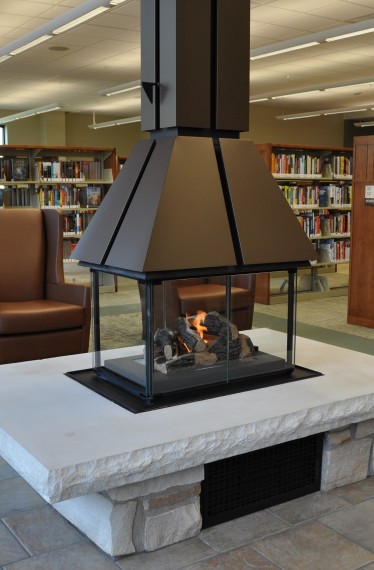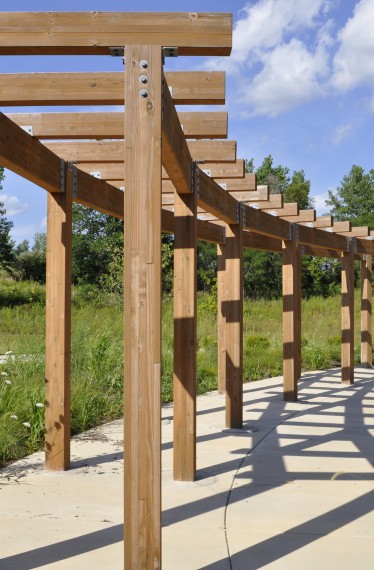 Library Serves Growing Population
After conducting a comprehensive site selection study to investigate both potential greenfield sites and existing building sites, farnsworth group designed this new branch to accommodate population growth and development. 
The project was part of a comprehensive renovation and expansion of the Peoria Public Library's entire network of facilities citywide after passage of a capital campaign referendum. This $28 million program encompassed five facilities, including the new North Branch Library.
Library features and elements include extensive areas for youth and adults in both the fiction and non-fiction categories; a unique story-time rotunda with a special environment for youth learning and activities; a 1,600 SF public meeting room, with several smaller gathering venues; and a vibrant garden seating area with water feature. Also included are a bookmobile garage and outreach collection room, as well as numerous ancillary support spaces for off-site library services.
The children's rotunda was transformed into a beehive-themed area, with bee sculptures commissioned by both a Chicago artist and a Paris, France artist. A demonstration beehive was also added with a link to the outside so that the bees could feast on the prairie landscape that surrounds the Library.