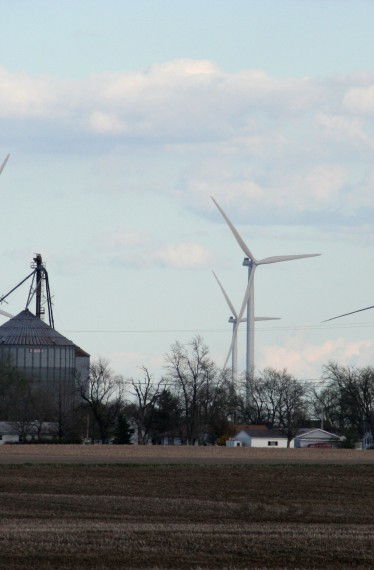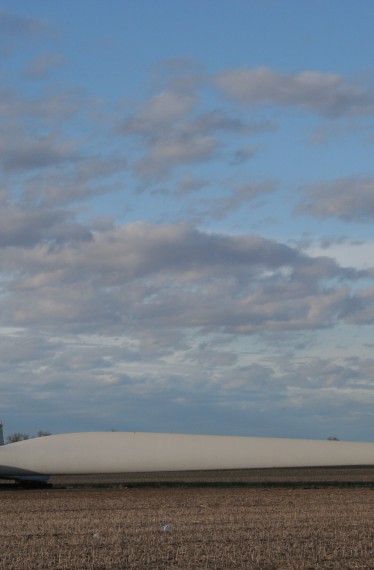 Twin Groves Wind Farm McLean County, Illinois
Farnsworth Group provided survey and transportation services on the 400 MW Twin Groves Wind Farm in McLean County, IL, consisting of more than 240 wind turbines. Phase I included the widening and strengthening of 24.5 miles of township roadway. Phase II included 34.5 miles of township roadway improvements. Phase III was studied, but not built. Phase IV produces 200 MW; nearly 60 miles of roadway were evaluated. Farnsworth Group completed stormwater pollution prevention plans for Phases I, II, and IV.
This wind farm covers an area of approximately 67 squares miles with wind turbines located on roughly 180 different lands parcels across eastern McLean County. A site control network was established using GPS equipment for this project. The network was tied to the McLean County GIS control as well as the new HARN network established within the state. Section/quarter section corners and measurements to locate or reestablish these corners were gathered with the GPS equipment and tied to the control network.
The client also purchased an existing farmhouse built in 1906. Rather than tear it down, the client asked Farnsworth Group to provide design services for the renovations to convert what once was a home into an office for staff. A new maintenance building was also designed. Morton Buildings, Inc. provided the maintenance building shell and general contracting.