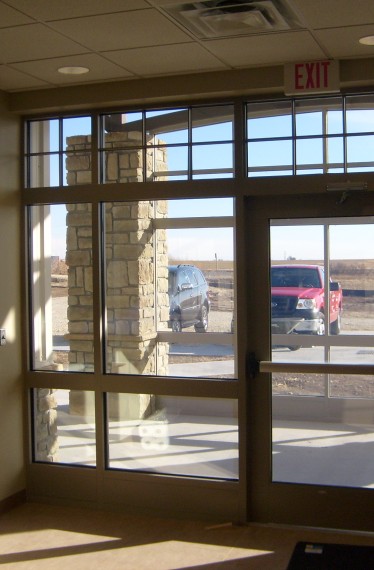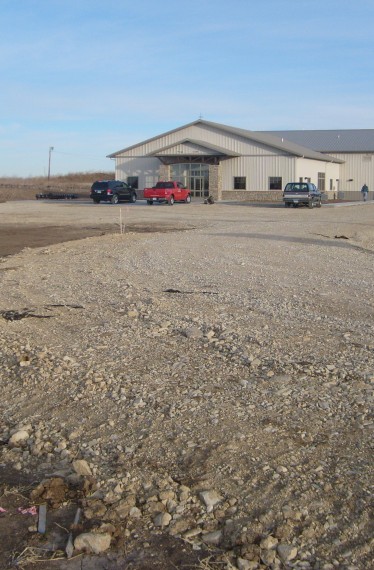 Full Services Provided for Kansas Wind Farm
Farnsworth Group provided surveying management oversight, transportation engineering, site design, architecture, and MEP engineering for the Meridian Way Wind Farm, located 12 mile southeast of Concordia, KS. This wind farm consists of 112 wind turbines producing 200 MW of electricity. Evaluations were done on 51 miles of county roadway, resulting in 16 miles of improvements.
Additionally, Farnsworth Group completed stormwater pollution prevention plans for both the east and west portions of the wind farm.
Farnsworth Group also provided site and facility design services, including architecture, interior design, and MEP engineering for the 8,800 SF Operations and Maintenance facility located near Concordia, KS. Although LEED certification was not pursued, building materials specified for the interior were selected based on sustainable properties. Site improvements included parking, circulation, and accessibility. Morton Buildings, Inc. provided the building shell and general contracting.