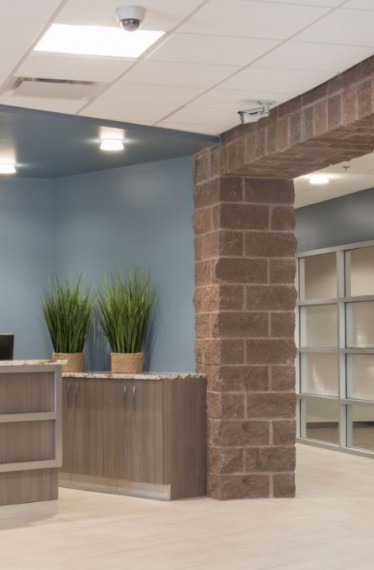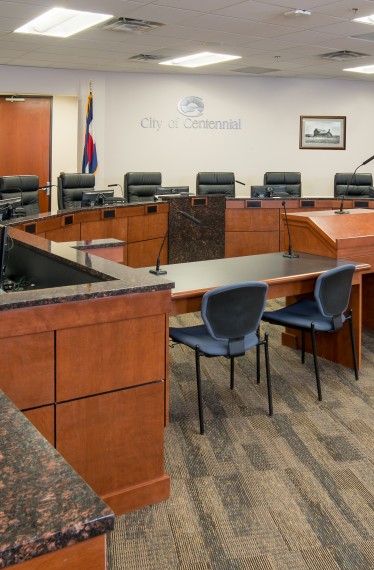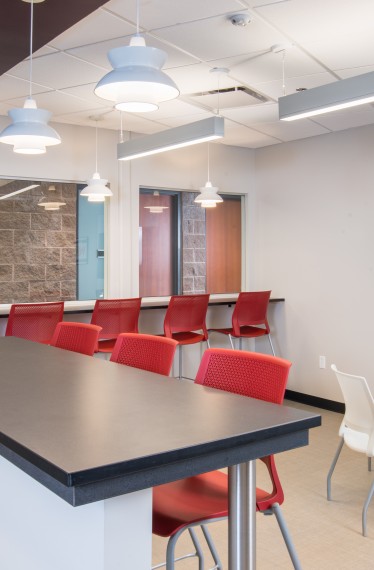 Minimalist Design Preference Realized
Functionality, efficiency and security with the client's minimalist design preference in mind were key to the interior design of the Centennial Civic Center.
With a compressed schedule, the challenging project was completed without relocating the day-to-day functions of the municipality. Coordination and oversight were instrumental to achieving the goals of this space's consistency in finish, color and uniqueness. This color palette draws from the surrounding exterior environment with strong earth tones and unexpected pops of color throughout.
Farnsworth Group provided architectural, interior design, mechanical, electrical, and plumbing services for the remodel of the first and second floors of the Centennial Civic Center.
Farnsworth was approached to remedy the following issues: the floor plan was no longer serving the Owner's needs and the work areas did not provide the flexibility and flow required. Additionally, the HVAC system was outdated and was providing poor occupant comfort, and the lighting was inefficient and uneven.
The design included floor plans that increased security and the efficient use of the space and supported technology upgrades, interior finish modernization, HVAC systems with Variable Air Volume (VAV) for greater occupant control and comfort, LED lighting, and selected receptacles connected to the emergency generator to improve the functionality of the space in the event of power loss.
The primary challenge to this project was the design and construction schedule. Once a floor plan was agreed upon, the design had to be completed in approximately three weeks. Farnsworth Group was able to pull together key concepts for coordination and proceed with this fast-tracked design to meet the project schedule.
This project evolved out of Farnsworth Group's existing on-call engineer and architect relationship with the City of Centennial's Public Works Department and City Manager.