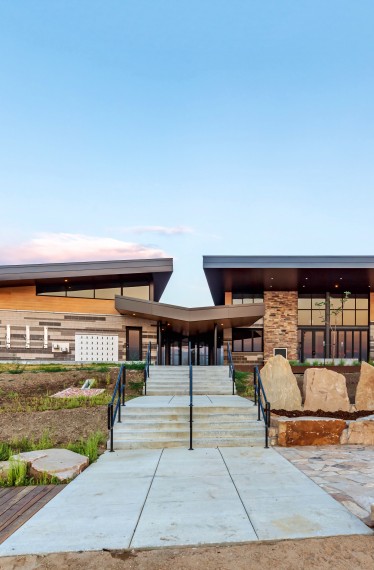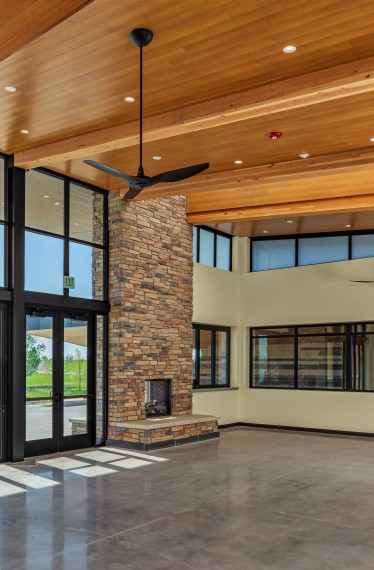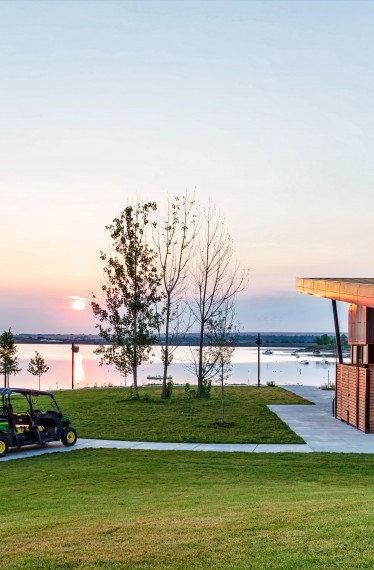 Improved Experience for Reservoir Visitors
FULL-SERVICE DESIGN SERVICES WERE PROVIDED THROUGH A PHASED PROJECT APPROACH.
The Visitor Services Center facility and surrounding amenities at the Boulder Reservoir are designed to provide the user with an improved experience. The approach to the building guides the user through the glass vestibule while giving a glimpse of the Reservoir in the distance. The building siting and layout is organized to allow different levels of engagement with the facilities depending on the user.
Users can pass through the vestibule and head straight for the reservoir down the steps or go into either side of the vestibule to the locker room facility or the admin / dining area. Large roof overhangs provide weather protection during a storm and shade during the hot summer months. The dining area contains a concessions counter and large windows and operable doors opening to the plaza.
Design features include:
Open plaza with dining areas with views of reservoir activity.

Prominent indoor / outdoor fireplace offers ambiance while allowing for comfortable seating area for visitors.

Well-placed trees, seat walls and boulders provide shade and natural seating options.

The locker room facility provides day users with restrooms, showers and changing areas

.
Accessibility is also addressed with the approach and immediately adjacent site being on one level with minimal grade changes allowing everything to be easily accessed. ADA accessible ramps allow for access down to the beach level providing similar experience and opportunities for all users of the reservoir.
Sustainability and energy conservation measures are reflected in multiple elements including the wall construction, material selections, incorporation of daylighting, roof design with solar panels and solar harvesting, roofing recycled material content, and high-efficiency HVAC, and building orientation. Sustainability was also considered in the landscape materials that include permeable pavers and native grasses and plantings.