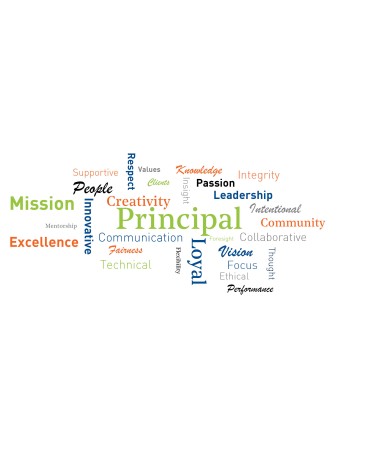 Announcing New Farnsworth Group Principals
Farnsworth Group is pleased to announce that five outstanding employees have been named Principals of the firm:

Ted Barela (Fort Collins, CO), Julie Fisher (Dallas, TX), Paige Hefner (Peoria, IL), Ryan Riess (St. Louis, MO) and Paul Wheeler (Springfield, IL).
These five individuals demonstrate leadership, mentorship, and collaboration qualities and will be excellent representatives of Farnsworth Group.
Ted Barela, PE
Ted joined Farnsworth Group in 2007 and is located in the Company's Fort Collins office, an office he helped start for Farnsworth Group. He is a Senior Engineering Manager and Professional Engineer with more than 30 years of experience. He currently serves as Farnsworth Group's Fort Collins center manager, as well as leader of the Fort Collins Land Development section.
---
Julie Fisher, F.SAME
Julie Fisher is a Director of Business Development who joined Farnsworth Group in 2004 and is in the Frisco office in the Dallas-Fort Worth Metroplex. Julie helped start two Farnsworth Group offices: Fort Collins through the referral of Ted Barela and subsequently the Frisco office. Julie works in business development, creating and nurturing new client relationships, developing target opportunities for all Farnsworth Group services, writing proposals, doing interviews, implementing contract requirements / documents and following up on the quality of our work.
---
Paige Hefner, SE, PE
Paige began her career at Farnsworth Group in 1996 as a student intern. Over the past 25 years, she's progressively taken on responsibilities in engineering, project management, and quality control. She currently oversees Farnsworth Group's building structural engineering services, a nationwide team of almost 20 professionals who assist both internal and external clients with structural assessment, modification, and design for a wide variety of project types. 
---
Ryan Riess, PE
Ryan is a Senior Engineering Manager in the Company's Energy & Utilities Group and has more than 15 years' experience as a project manager and project engineer. He joined Farnsworth Group in 2013 and is located in St. Louis. His qualifications include design and management of various types of pipeline projects with responsibilities including supervising engineering staff, estimating project costs, project scheduling, cost control, and design. 
---
Paul Wheeler, AIA
Paul joined Farnsworth Group in 2020 as part of the Company's acquisition of FWAI Architects in Springfield, IL. He has 34 years of experience and has served as design architect, as well as project manager on design-sensitive projects including healthcare, higher education, commercial, and recreational projects. Paul was instrumental in FWAI's growth and development of solid, long-standing relationships with their clients, which he has successfully transitioned to Farnsworth Group.