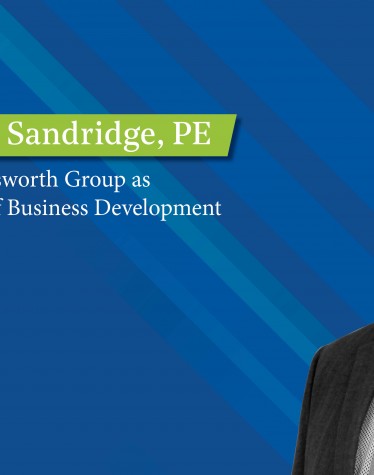 New Director of Business Development for Western Region
Farnsworth Group announced that Doug Sandridge will lead Business Development for the western half of the United States. Farnsworth Group has over 100 years of design and engineering experience encompassing a multiple array of private and public sector projects.
Having experience with strategic planning and winning new business across different markets and geographies, I believe Farnsworth Group is at the threshold of an incredible opportunity for enormous business growth.
Sandridge brings a unique skillset to Farnsworth Group, as a Professional Engineer, that includes expertise in the advanced manufacturing industries. He has led project development and operations throughout the United States and abroad. He has cultivated strategic partnerships throughout the Architectural, Engineering, and Construction industry. His background includes proven collaboration and strategic partnerships in both the Architecture and Engineering fields that have resulted in long-term clients and dramatic organizational growth.
In this role, Sandridge will be responsible for business development and client engagement at the regional and national level, with a focus on expanding markets and office locations. His experience and expertise will also lend a key contribution to the strategic planning and growth initiatives to further deepen Farnsworth Group's existing client relationships and national reach.
Sandridge served six years as a US Army Officer. He is actively involved with community service as Outreach Director for the Men's Service Club, and previously served as President of the Texas A&M Denver Club, and Board Member for the Denver Active 20-30 Children's Foundation.