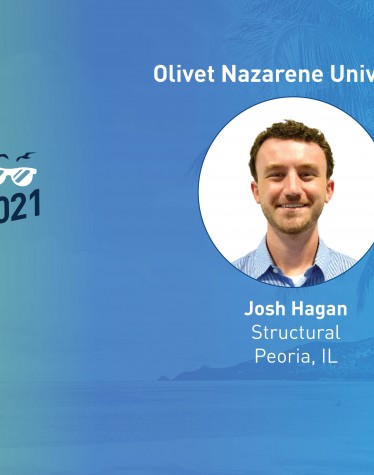 I'm Josh Hagan, an undergraduate student at Olivet Nazarene University located in Bourbonnais, IL, studying civil engineering. I had the opportunity to intern at Farnsworth Group this summer and it was a very insightful and enjoyable experience. As with many things, COVID-19 changed life around the office. However, I don't believe that the changes affected my internship experience as Farnsworth Group adapted to the evolving situation. I worked in the structural department where most of the team was present in the office. While the office wasn't at full capacity, I still felt very welcomed by both those in-person and those I was only able to meet over video.
What impressed me most about the company is the employees. Not only were my questions welcomed, but they were encouraged. It is rather easy to feel overwhelmed when working with so many intelligent and talented people who have such a great understanding of their field. However, their willingness to help bridged the gap between our differences in experience. One thing I appreciated most about my experience was being treated as an equal.
I received a wide variety of experience opportunities at Farnsworth Group, with the team providing me direction and allowing me to run with it. Their patience while allowing me to work through design gave me a greater understanding of the application of what I have been taught in school. I also provided review of shop drawings which were beneficial showing me how engineers interact with contractors and subconsultants, something that cannot be taught in courses. School has taught me the fundamental building blocks for a career in engineering, but my experience at Farnsworth Group has given me a deeper understanding of what a career in engineering looks like.