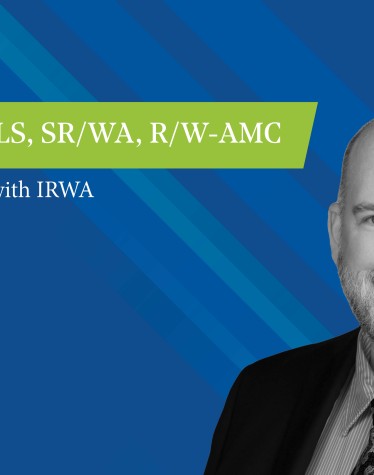 Fred Easton Making a Difference with IRWA
Fred Easton, PLS, SR/WA, R/W-AMC, a land surveying manager for Farnsworth Group, contributed the cover story "Once in a Generation Infrastructure Funding; Breaking Down the US Infrastructure Bill" for the January issue of Right of Way magazine, a publication of the International Right of Way Association (IRWA). Easton is a long-time employee having served multiple roles at Farnsworth Group over his 21 years. He is also a previous recipient of the IRWA's Balfour Award and has over 28 years of experience in the surveying and right of way industry.
His cover story provides an overview on the once-in-a-generation $1.2 trillion funding increase for infrastructure across the country, which will increase funding for the design and construction of infrastructure projects. He provides a breakdown of the allocation of new funding, where the money will be distributed by sector, and how it relates to the current state of infrastructure safety.
Easton has been very involved and provided recognized leadership to IRWA for 13 years, including his current position as International Treasurer. As International Treasurer, Easton serves on the International Executive Council (IEC) responsible for managing finances, human resources, strategic direction and providing leadership on all issues - both big and small, as well as engaging Chapters and members within. As a member of the IEC and on previous task forces Easton has been a driving force in education reform, investment management, strategic planning, and creating sustainable growth for the association.
Now, as a candidate for International Vice President of IRWA, Easton, "recognizes the excellent progress already made, yet continues to strive for growth in education and marketing." If elected, some of his goals include:
Working with regional vice and education chairs to increase offerings to members and customers
Developing a complete education asset management plan
Improving course marketing and advertising
Developing, and maintaining a distribution list that is not limited to IRWA membership
Partnering with other organizations to cross advertise
Simplifying the website so all course offerings can easily be accessed