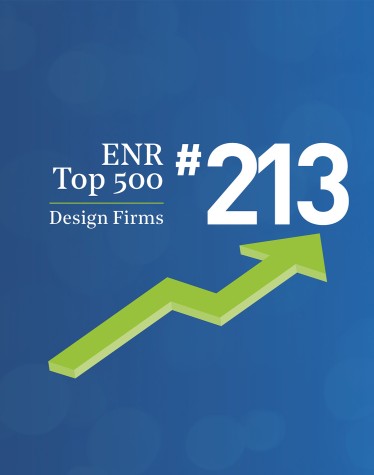 Farnsworth Group Ranks #213 on the ENR Top 500 Design Firms
By
stacyc
Continued growth in 2022 fueled Farnsworth Group's move up seven places to No. 213 on Engineering News-Record's (ENR) ranking of the Top 500 Design Firms for 2023. The ENR Top 500 recognizes the top-performing design firms in the United States, based on revenue earned from design services in the previous year. Farnsworth Group ranked No. 220 in 2022.
ENR's annual list is highly regarded in the industry and serves as a benchmark for the performance of design firms across the country.
"This ranking reflects the hard work and dedication of our talented team, as well as our unwavering commitment to providing exceptional service to our clients," said Karen Jensen, PE, President and CEO of Farnsworth Group.  "Last year the firm pursued new markets, expanded its service offerings, and utilized the resources of our national team of experts as we worked to fulfill our mission of advancing our communities and contributing to the success of our clients. We are looking forward to and are well positioned for the upcoming year, and our team is excited about the opportunities ahead."
Farnsworth Group saw growth in several key areas during 2022 including healthcare, advanced manufacturing, renewables, and infrastructure.
Farnsworth Group is an employee-owned full-service engineering, architecture, and survey firm offering clients more than 500 professionals located throughout a nationwide network of offices. Founded in 1890, Farnsworth Group delivers professional service and design solutions to a wide variety of clients and markets, from small and local governments to some of the nation's most recognized brands.