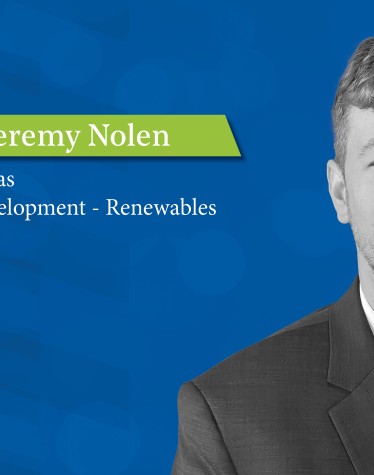 Jeremy Nolen Joins Farnsworth Group Bringing Expertise in Renewable Energy
Farnsworth Group is pleased to announce the hiring of Jeremy Nolen as Director of Business Development with a focus on Renewable Energy. Nolen will be responsible for driving business growth and developing relationships with clients as they make the transition to electrification and clean energy sources.
Nolen brings nearly a decade of experience in the renewable energy industry to Farnsworth Group. Most recently, he served as Project Executive for EnergyLink, where he developed renewable energy projects including solar, wind, battery storage, and EV charging stations.  
"I am excited to be joining Farnsworth Group and look forward to helping the firm further its commitment to renewable energy," said Nolen. "I have always been passionate about the renewable energy industry and am eager to help Farnsworth Group continue to grow and innovate in this space."
Mike Wolf, Vice President of Business Development, adds, "Nationwide, sustainability and electrification are reshaping design practices for buildings, infrastructure, and energy.  Bringing Jeremy to the Farnsworth Group team gives our clients another key resource to navigate funding opportunities, new projects, and how to make their investment have the biggest impact.  The skills and experience Jeremy have are the perfect complement to our strong engineering and architectural capabilities. "