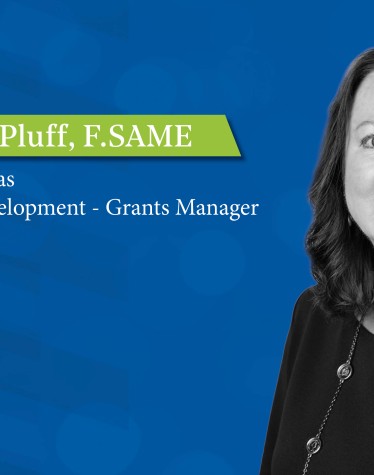 Pluff Joins Farnsworth Group to Lead National Grants Program
Farnsworth Group announced that Julia Pluff, F.SAME, has joined the Company to serve as Director of Business Development with a focus on leading its national grants program. Pluff will be based in the firm's St. Louis, MO, office.
Pluff comes to Farnsworth Group with 14 years of business development and recruiting experience in the Architecture/Engineering/Construction (AEC) industry. Most recently, Pluff served as a Business Development Representative for RTM Engineering Consultants, where her role focused in areas of federal, higher education, healthcare as well as state and local governments.
With her new position at Farnsworth Group, Pluff will focus on consolidating the Company's grants program by locating and matching appropriate grant opportunities to client needs.
"I have known of Farnsworth Group for 12 years, and the respect I have for the people that work here and the work they do, is what drew me to the Company," Pluff said.
Mike Wolf, Vice President, Business Development and Marketing, adds, "Julia is not only a familiar face to many of us who have worked with her over the last decade but brings a wealth of business development knowledge to our team.  Her role is an exciting "first" for us - to have someone providing leadership to our grants program, focusing on strategies to bring money to our clients, working with our project managers across our markets - all with a healthy amount of client interaction."
Pluff earned a Bachelor of Science in Business Administration and Economics from Southern Illinois University – Carbondale. She holds a Fellow award within the Society of American Military Engineers (SAME) to honor her service and dedication to the organization.