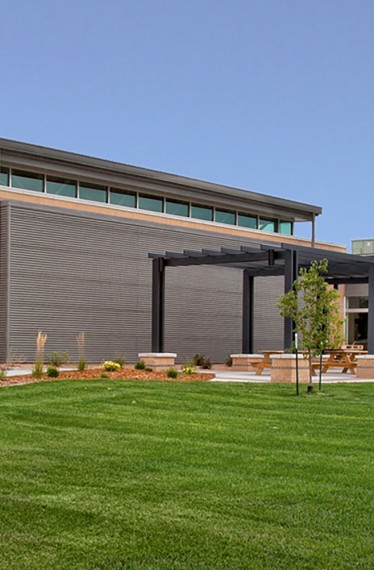 Achieved Owner's Intent and Vision
Farnsworth Group provided commissioning services for Vista Charter School, an alternative high school in Montrose, Colorado.
The one-story building has eight classrooms, a commons area, an administration component, and support spaces. It also includes a youth community drop-in center. Commissioned systems included GSHPs, ERVs, VAV boxes, DHN, lighting controls, electrical distribution, communications, fire alarm, safety and access, building envelope, and photovoltaic systems. During construction, our team observed and documented all systems' performance to ensure they functioned in accordance with the contract documents. Farnsworth Group also assisted with problem-solving during the construction and acceptance phases.
The new school building achieved LEED Gold Certification in 2015. Farnsworth Group reviewed the design documents and actively participated throughout the construction, post-construction, and warranty periods. We were integral in enhancing team performance, helping the project to achieve LEED Certification, and ensuring the owner's intent was realized.