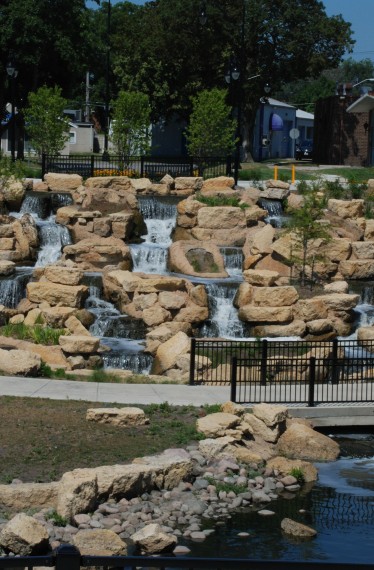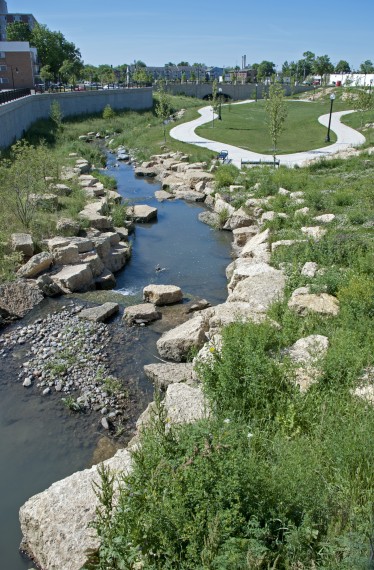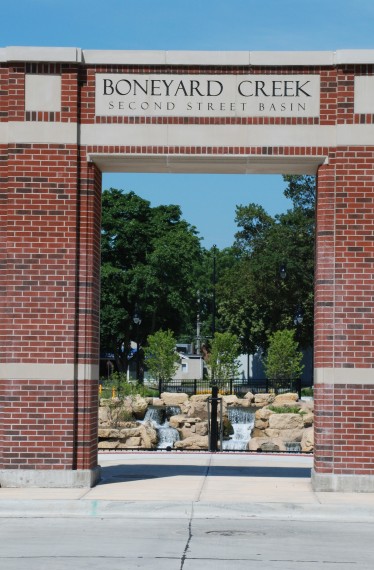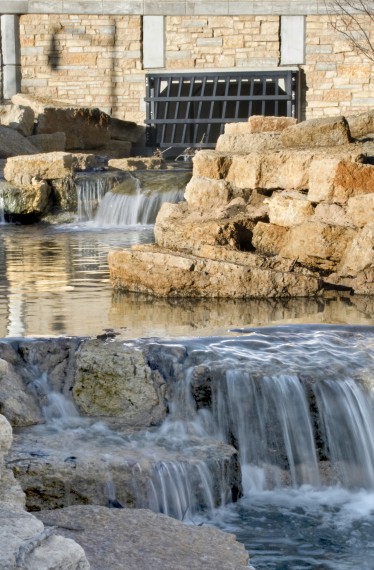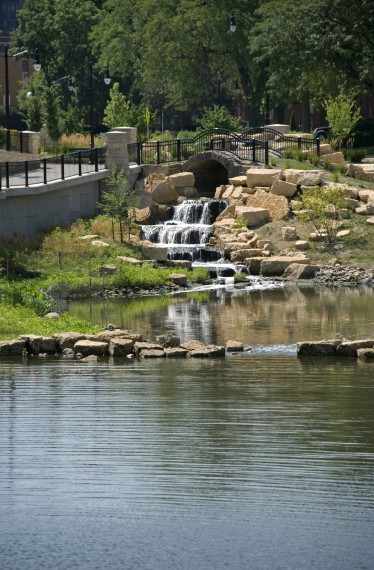 Creative Stormwater Project Provides Community Amenity
This phase of the Boneyard Creek Stormwater Improvements provides a recreational and community amenity, which interconnects the University of Illinois at Urbana-Champaign campus, a public park, residential neighborhoods, and downtown Champaign in a highly creative way. This phase seamlessly integrates technical storm water detention solutions with quality of life enhancements that include lush public open spaces, interconnected walkways, gathering spaces, and native habitat restoration.
The scope of work included updating the hydraulic/hydrologic model using SWIMM 5, as well as preparation of schematic design plans, final construction documents, permitting, and construction observation. Permitting included coordination with the Corps of Engineers, Illinois Environmental Protection Agency, Historic Preservation, Illinois Department of Natural Resources, and the local sanitary district.  Additional coordination was necessary with the Sierra Club, Prairie Rivers Network, and adjacent landowners, businesses, and residents. 
The project received the 2011 Champaign County Design and Conservation Foundation Award.