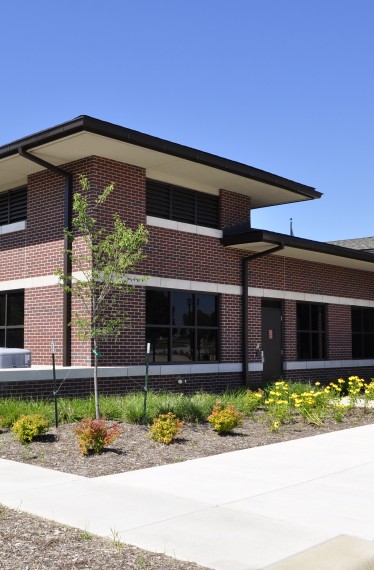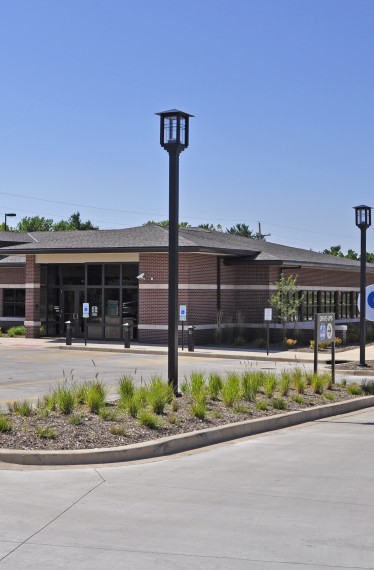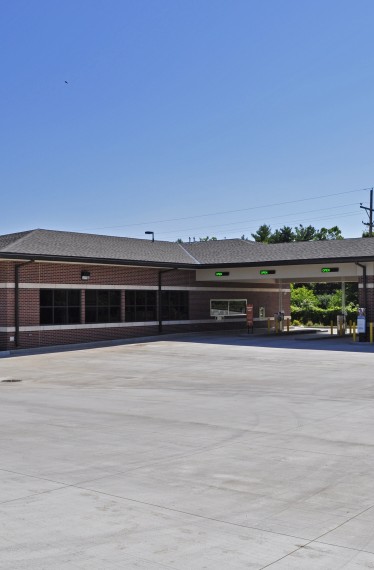 Cutting-Edge Member Service Center in Downstate Illinois
Farnsworth Group, in partnership with Jost/Becker/Jost Architects of Pekin, IL, is providing all engineering and sustainability services for this new cutting-edge Member Service Center.
This 4,500 SF facility includes a large teller counter with queue line and waiting area; 9 individual offices for account managers and center staff; a secure 24-hour transaction lobby; 5 outside drive-up lanes (one of which serves an ATM); and support spaces such as a member lounge, employee lounge, restrooms, and a large mechanical/electrical mezzanine level. This new member center has received a LEED-Certified rating.
This is one of seven new member centers undertaken by Farnsworth Group in Downstate Illinois.