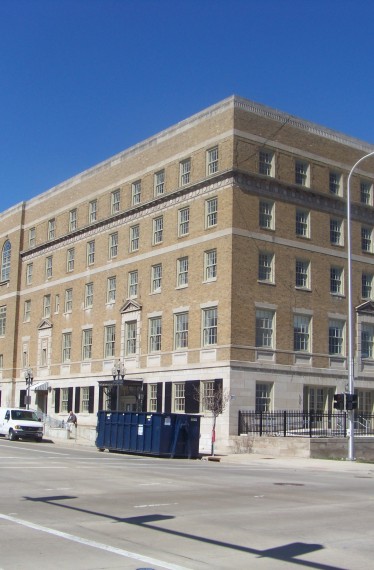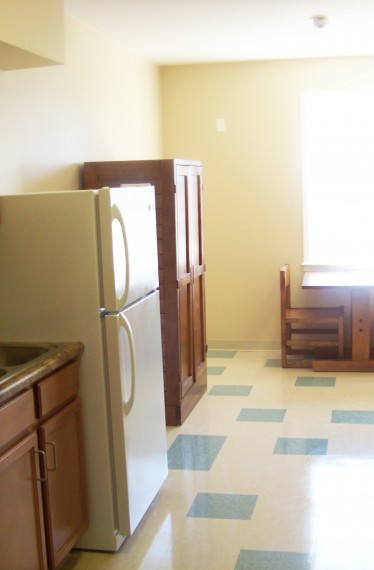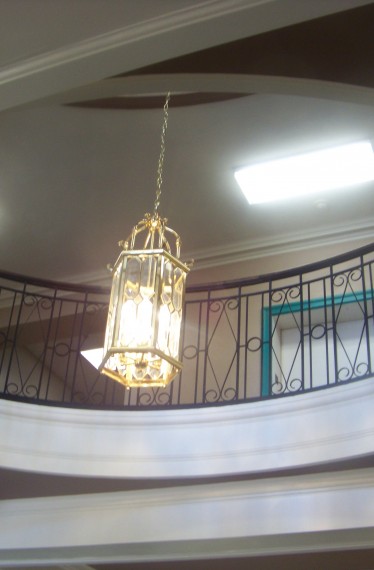 Historic Building Renovated for Apartments
Farnsworth Group was hired by Peoria Opportunities Inc. to complete a renovation of their existing 56,000 SF building located in downtown Peoria, IL. Built in 1928, this building was designed as sheltered housing and facilities for the YWCA.  The exterior of the building is recognized as part of the Peoria Historic Downtown District and will not be altered. It has been placed on the State of Illinois Register of Historic Places.  
The renovation of the building transformed it into 80 efficiency apartments and includes social areas, counseling and office space, an institutional kitchen for resident dining, and communal and recreational spaces. Each apartment includes a private bathroom, kitchenette, and internet access.  These rooms are ADA compliant and are sized comfortably to accommodate persons using a wheelchair rather than just meet minimum standards. Residents also benefit from several amenities including laundromat facilities, an exercise room, landscaped green space, a library/reading room, computer stations, and more.
Site work around the exterior of the building included repairing sidewalks, a new exterior ramp, and new steps to make the building more accessible.
interior design
In keeping with the historic nature of the building, the interior design team created a historic color palette to maintain the integrity of the architecture.
The team also researched fixtures reflecting the building's era and integrated new lighting to mimic the original fixtures. The team selected durable finishes that are easily maintained, and appointed rooms with inviting and comfortable furnishings.
The team was able to take advantage of existing and donated furnishings, and seamlessly blend it with new pieces.