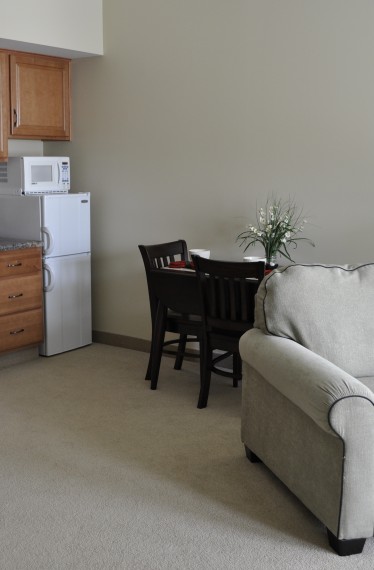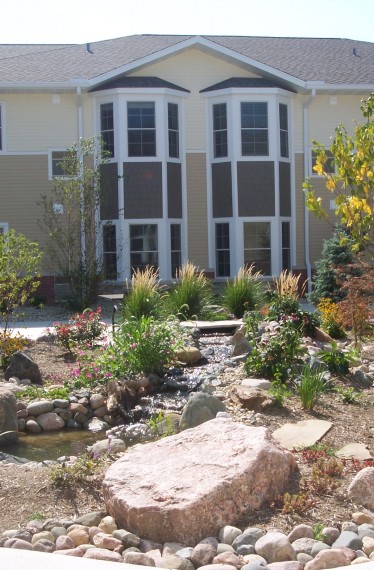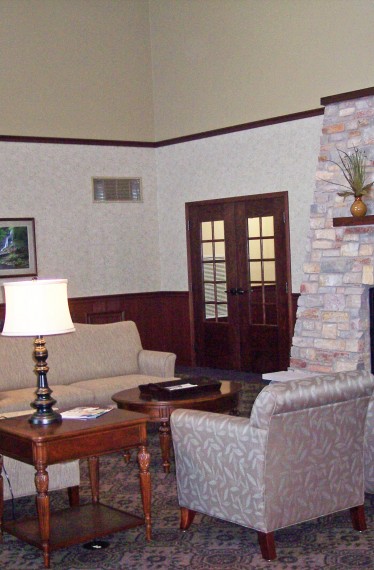 Interiors Renovated to Welcome Residents
Our interior designers renovated this 60 apartment assisted living facility in Normal, Illinois.
The lobby welcomes you with warm colors and an upscale feel. The rich color palette and elegant patterns can also be found in the textured wall coverings, decorative floor patterns in the carpets, and upholsteries. Other amenities included a stone fireplace, an open wood truss ceiling in the lobby, decorative moldings, and custom artwork and framing. The project included full dining services, a spa, a bistro/snack shop, a salon, and a beautiful outdoor courtyard space.
Interior design services included interior finish specifications and documentation, construction observation, specification and documentation of furniture, fixtures and equipment, and artwork selection and documentation.