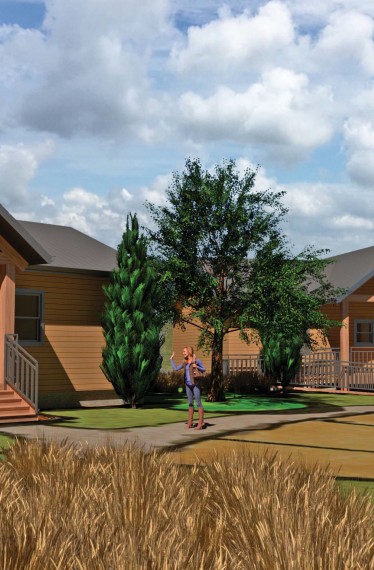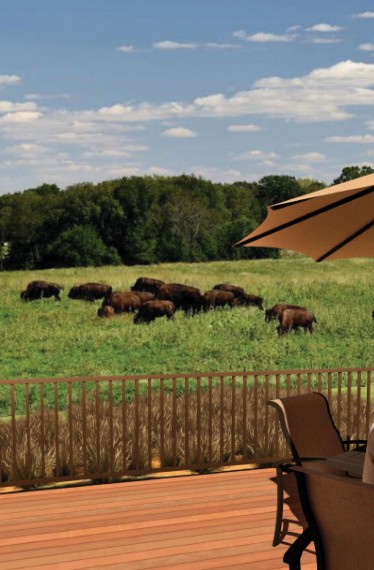 Lodging Offers Year-Round Access for Activities
Farnsworth Group was selected for the first design phase of an expansion effort, which includes 14 individual cabins carefully and sensitively placed along one edge of the park's bison and elk prairie.
It has always been the vision of Wildlife Prairie Park to offer year-round activities and accommodate vacationers, weddings, family reunions, and a wide variety of other specialty events. To accomplish this, Wildlife Prairie Park plans include adding new cabins, a lodge, and restaurant to serve both visitors to the park as well as the general public.
The cabins are a mix of two and four-bedroom units arranged in clusters to allow multiple families to stay close to each other, while still providing ample privacy and connection to nature.
The design concept provides fully furnished cabins that are welcoming and family-friendly, with durable yet elegant finishes in a mix of the modern and rustic. As an example, a self-contained gas fireplace inside creates a safe way to gather around a hearth in inclement weather; while an outdoor fire pit constructed from local stones allows for the enjoyment of a more traditional campfire gathering.