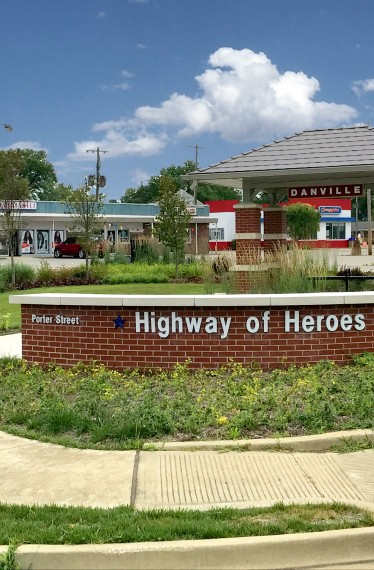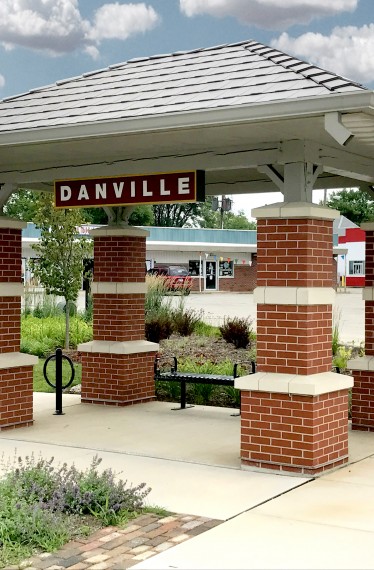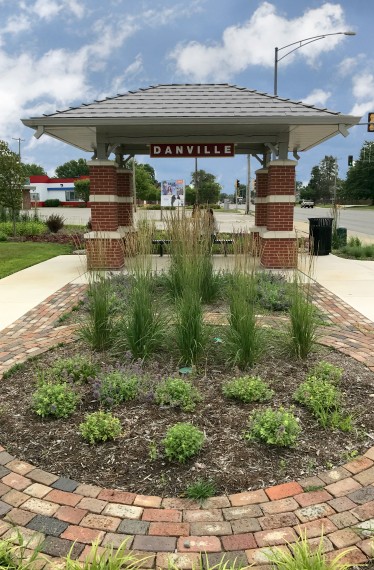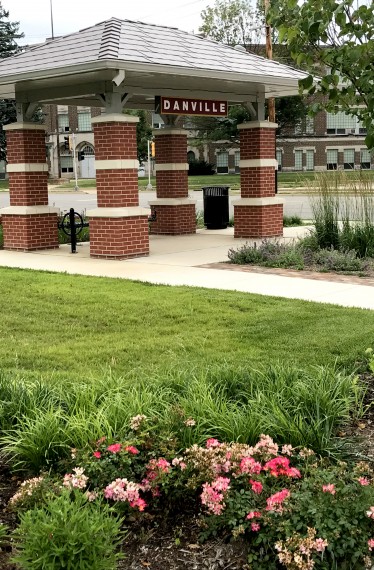 Mini Park Brings Oasis of Green to City
The City of Danville designated heavily traveled Main Street on the east side of the City as the "Highway of Hero's & Hopes."  To assist the city in extending this theme and brand throughout the Main Street corridor, Farnsworth Group designed a highly visible mini-park and custom bus shelter on a 5,000 SF City lot.
The mini-park brings an 'oasis of green' to an area which currently is a 'sea of asphalt'.  Features of the park include a low seat wall with "Highway of Hero's & Hopes" signage, a prominent location for a future piece of public art, a large lawn panel, and detailed landscape plantings intended to soften the visual identity of the area. Also included in the park is the custom designed bus shelter which also reinforces the brand for the corridor.  The bus shelter draws on historical architectural cues found throughout the City, while providing modern amenities and conveniences. In addition, Farnsworth Group assisted the City with design recommendation for the adjacent parking lot and building, including ways to increase green space and to provide a monument signage which coordinates with the bus shelter.