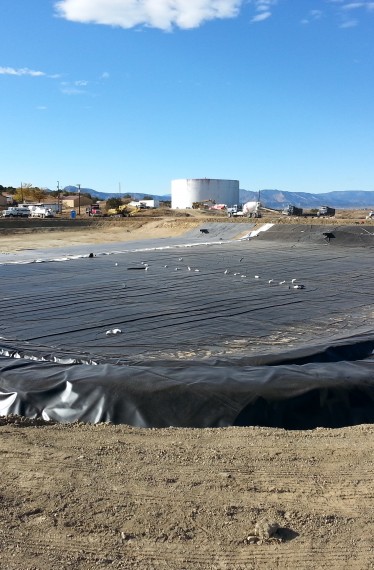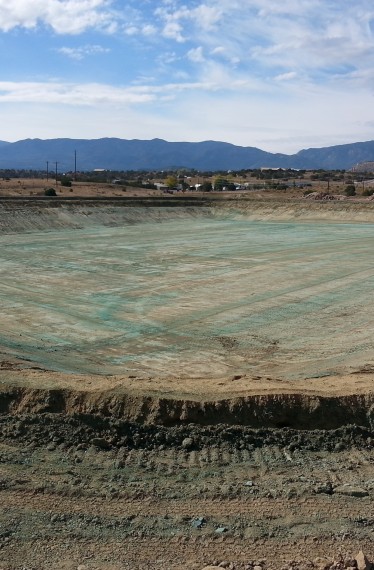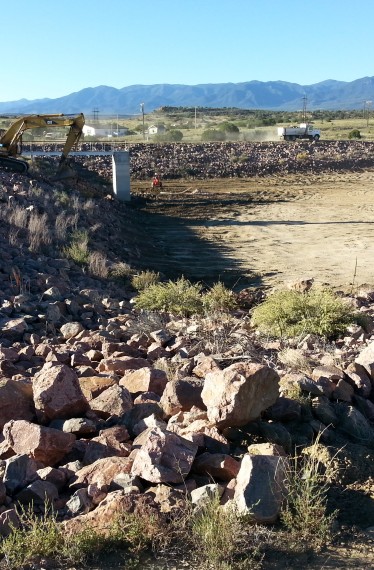 Mitigation of High Seepage Loss in a Reservoir
The City of Florence has two northern raw water reservoirs to store water. The second reservoir had not been used for over 12 years because leakage was linked to the water table raising in a nearby, downstream housing development. 
Farnsworth Group reviewed existing documentation to try to determine why the leakage was happening. Not finding any documentation of a sealant layer or liner, it was determined that perhaps it was never installed. With harsh Colorado temperatures ranging from over 100 degrees Fahrenheit in the summer, and well below freezing in the winter, resilience became key.
A 60 mil Hypalon composite liner was used to seal the reservoir with additional aid from a bentonite filled fabric underlying the Hypalon for redundancy.  A final geo-composite layer was also used on top of the Hypalon in places where riprap was present.
Features Include
 200 LF of 18-inch RJ DIP spillway
120 LF of 18-inch DIP, inlet pipe
700 LF of RJ DIP transmission line