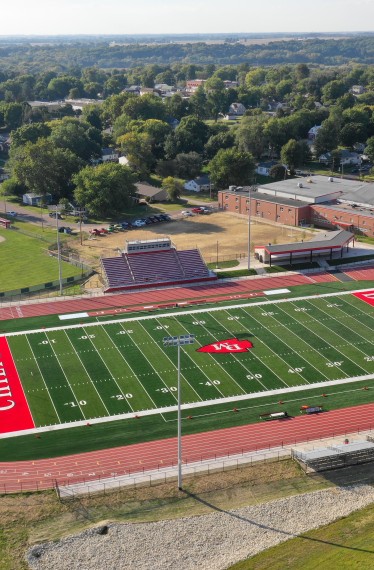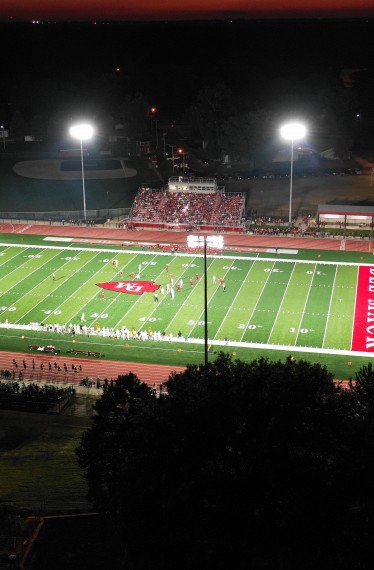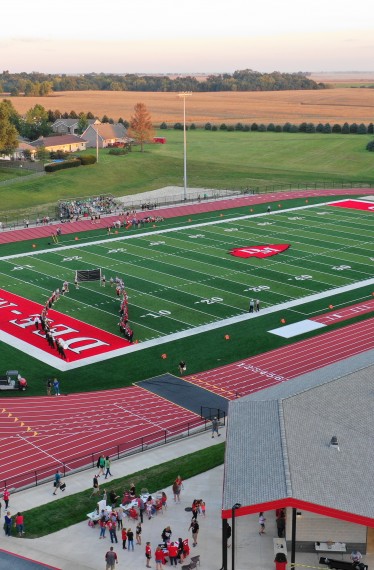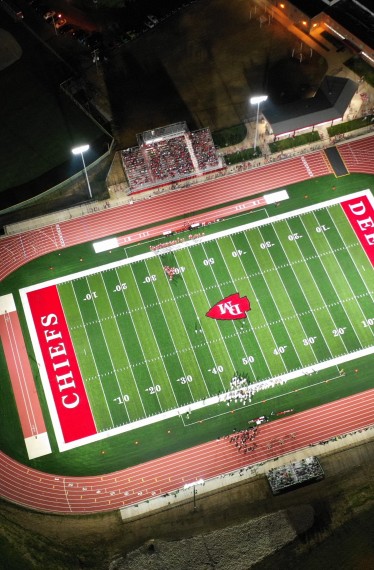 New Sports Complex for Dee-Mack Schools
The Deer Creek Mackinaw, IL, School District self-proclaimed they had the worst football and track facility in their conference. The original 50+ year old field sidled up so close to the school that spectators were able to touch the backs of players on the sidelines; field lighting poles obstructed views; and the former cinder track showed itself in the form of dying grass in hot summer months.  
The new stadium includes:
an artificial turf football field

an 8-lane track

a main entry plaza

gateway and ticket building

combination concessions stand/restroom building

grandstands and press box.
The District now claims to have not only the best stadium in the conference, but perhaps the best stadium of any school their size in the state. One of the original goals of the stadium was to maintain traditions and provide a place for new traditions. Thus, the home grandstands are pulled back from the field so spectators can continue moving in a group up and down the field following the action as they did at the previous field. The stadium remains open for public use during off hours.