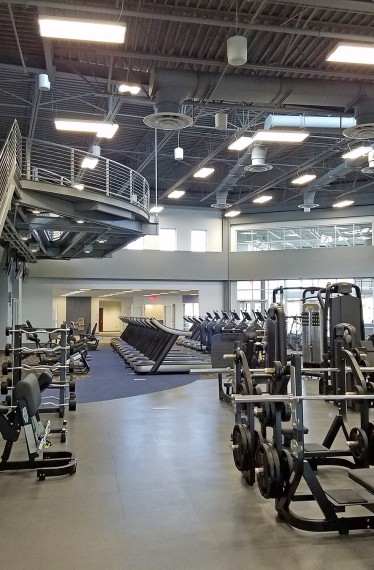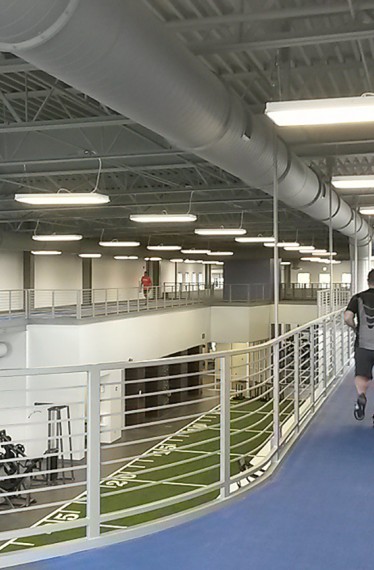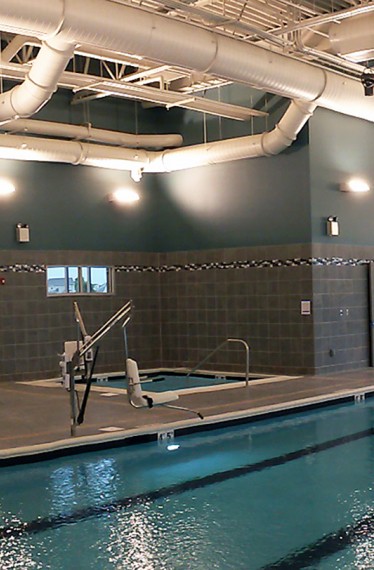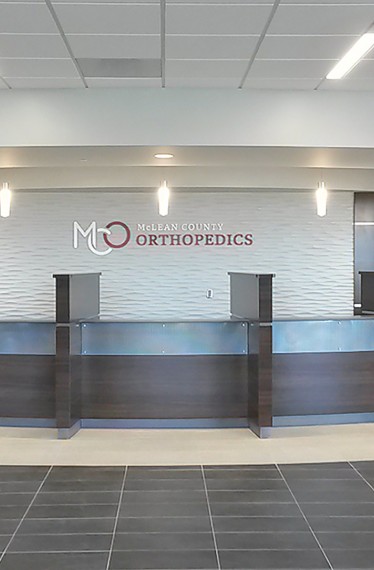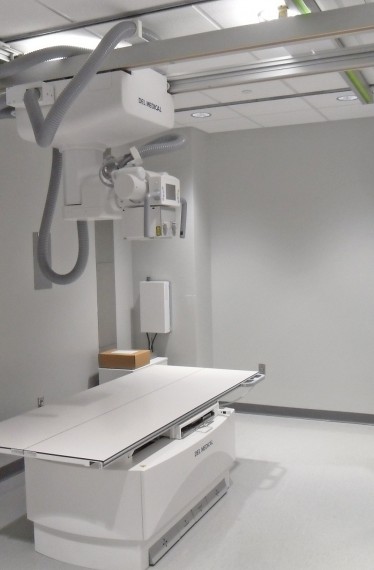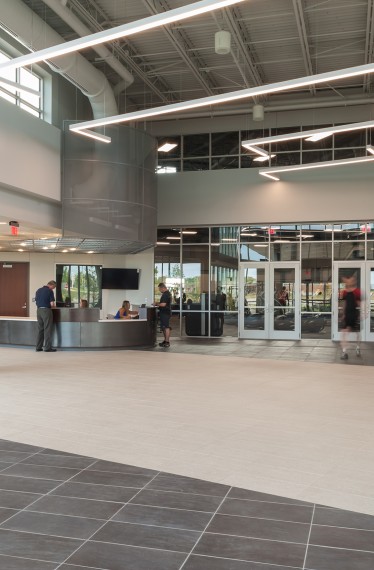 Farnsworth Group provided architectural, interior design, civil engineering and landscape design services from design development thorough project completion for this $35 million facility.
The facility brings together several community service providers with compatible businesses. The single-story, 100,000 SF facility contains the following:
Orthopedic practice with MRI, X-ray, and physical and occupational therapy components.

Medical fitness gym with a lap pool, hydrotherapy pool, and group exercise rooms.

Sports fitness wing with diagnostic equipment, sprint lanes and mezzanine running track.

Conference rooms and support services.
The large footprint of the project is separated into angled wings that break up the massing and afford exterior views. Open and distinctive circulation was designed to connect the multiple functions while maintaining their separate needs for interaction and security.
The finishes are sleek and modern in styling. Wayfinding was implemented in the orthopedic practice by using a different bright accent color at each nurse station. Metal, wood, and tile are used in each wing to unify the whole design.
Farnsworth Group's expert project management guided the contributions of all design and end-user stakeholders, which included eight separate entities spanning three states. This included a substantial amount of tenant revisions implemented during the construction process. This achievement was made possible with effective communication, a quick response time, utilization of latest technologies, and company-wide expertise.