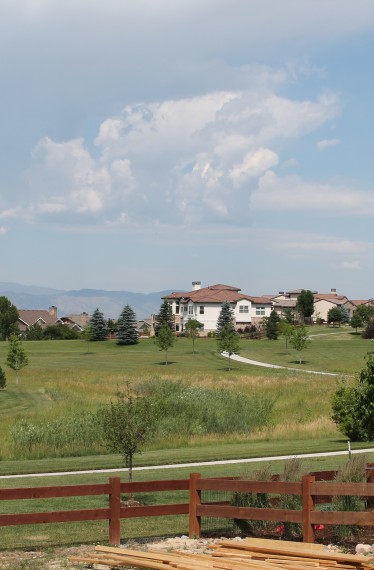 Planning, Civil Design and Survey for Subdivision
In October 2012, Harmony, LLC turned to Farnsworth Group to provide the survey and civil design services for a residential housing development in Timnath, CO, east of Fort Collins. The property encompasses approximately 642 acres.
When our team became involved in the project, two filings had already been constructed including 205 single family lots, along with the 18-hole golf course. Our team provided complete land surveying services beginning October 2012.
Farnsworth Group performed planning, civil and survey services for the Third and Fourth Filings, along with the Campus area. The Third Filing included 96 luxury home lots. (The Third Filing was designed and approved, however it was sold and therefore, was not constructed as designed.) The Fourth Filing includes 69 luxury home lots, and the campus area.
Farnsworth Group was responsible for the planning and civil design of the campus area which includes the area for the outdoor basketball court, pickle ball courts, tennis courts, picnic area, community swimming pool, custom-designed pool slide, fire pit sitting area, parking lot and connecting walkways/trails. The tennis court design included a custom, 6-foot retaining wall. Farnsworth Group planned and designed a practice putting green and golf cart trail for the golf course and parking. The team also designed all of the roads, walking trails and parking for each of the projects.
Additionally, Farnsworth Group created a sanitary sewer model with the revised Preliminary Design of the sanitary sewer, used UDSWMM to model the stormwater, UDSEWER2009 to model the storm sewer, designed and sized all stormwater inlets and detention, along with the water distribution system and sanitary sewer collection system. The model identified the size required for the sanitary sewer mains.