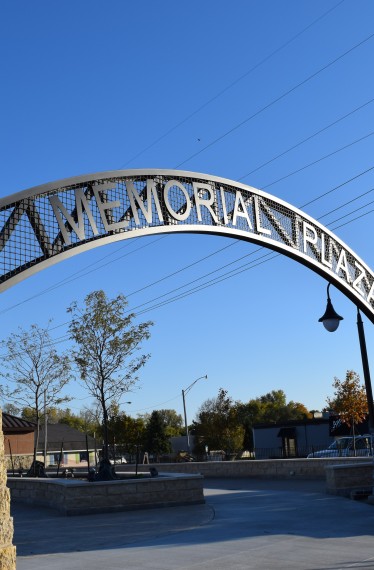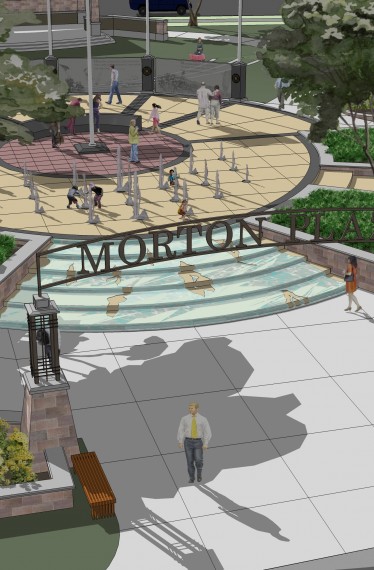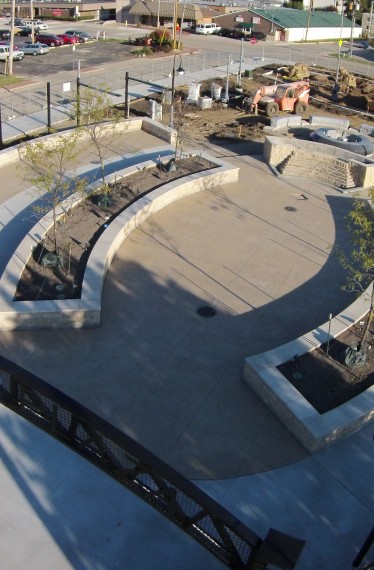 Redevelopment Sparked by Memorial Plaza
The Downtown Morton Plaza Project is the first project in the Village of Morton's vision for the redevelopment of the Downtown District. Farnsworth Group was selected to provide the design and preliminary cost estimate to construct the project.
Our work included assisting the Village with public open houses, conducting survey's within the community, and working with the Village Board of Trustees and the Economic Development Council to arrive at a design that met all of the community's needs. To begin, Farnsworth Group completed the Schematic Design Phase along with a video animation of the project. The project was presented and was on display at the 2012 Morton Pumpkin Festival.
Design components for the project included a plaza for seating, the proposed veterans memorial and educational wall, restroom buildings, an interactive water feature, playgrounds for the kids, and an outdoor venue for small gatherings which includes a band shelter and grass seating. Final design was complete in 2013 and construction began in 2015.