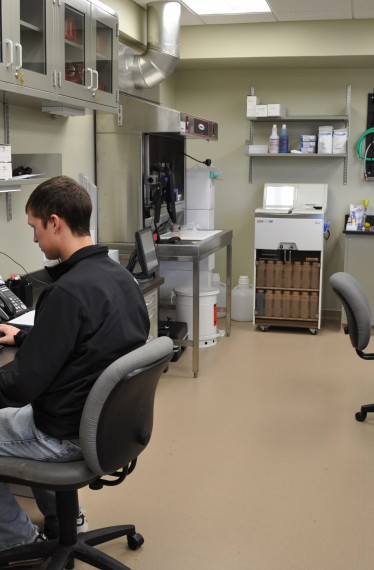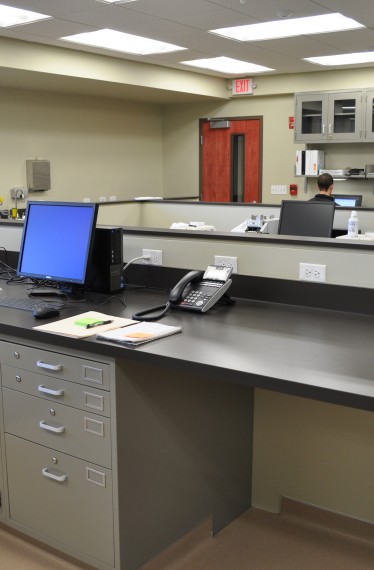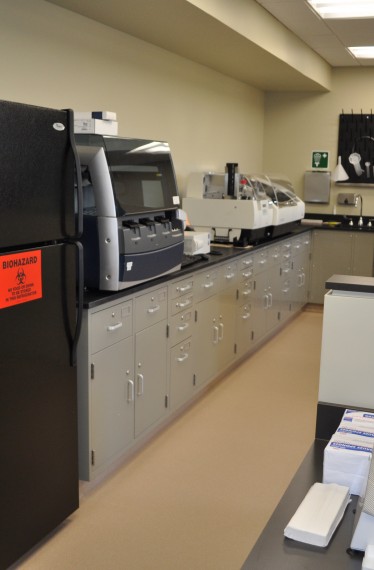 Renovation of Office Building into Histology Lab
Renovated office leads to more efficient and functional lab space.
Creating unique spaces is a end goal for our talented design staff.  Starting with an existing medical office building space, they developed a plan to renovate and implement an adaptive reuse of the space into a histology lab and bookkeeping area.  The laboratory areas include metal laboratory casework and epoxy resin countertops.  Our staff coordinated the project's efforts with the owner's laboratory designer to maximize the efficiencies and functionality of the space.