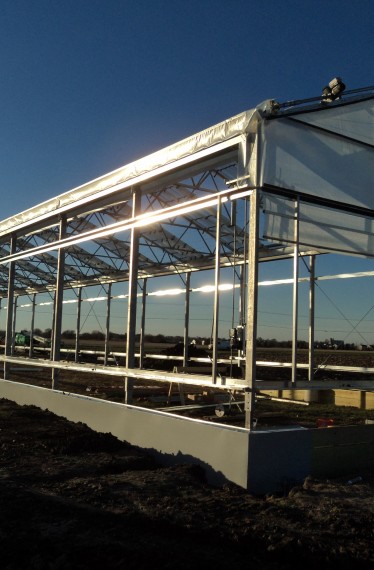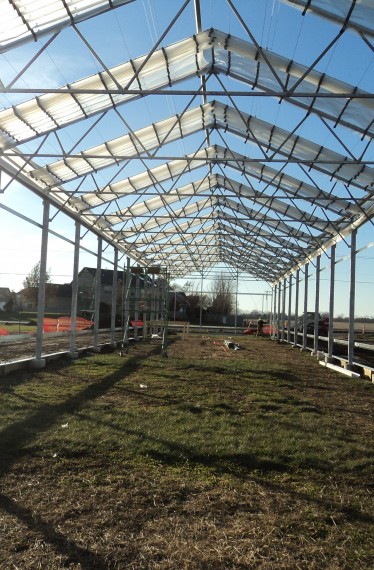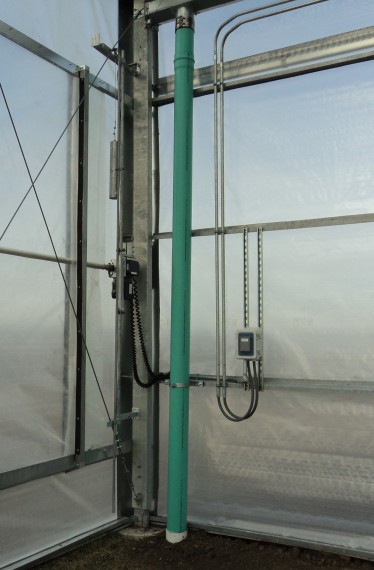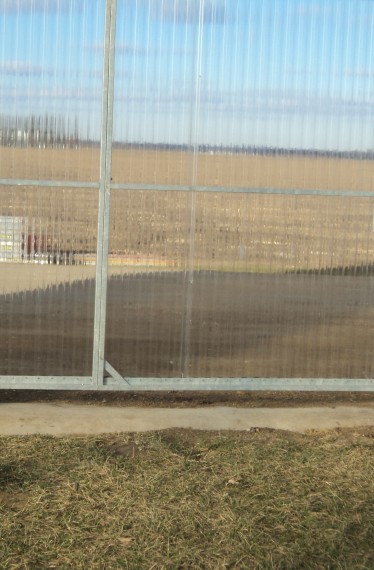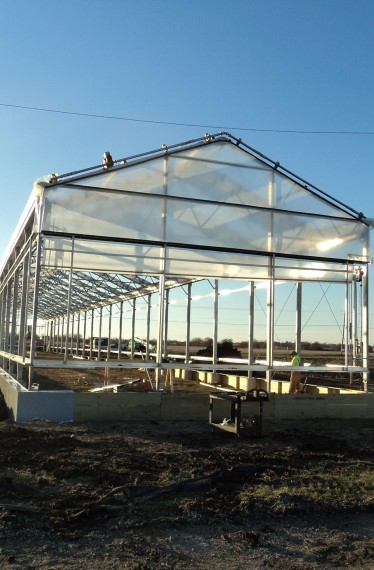 Retractable Roof Greenhouse for Research
The Farnsworth Group team provided site civil, structural foundation, and electrical supply design to support and accommodate the University of Illinois South Farms Retractable Roof Greenhouse.  
The greenhouse offers weather sensing capabilities and features retractable roof and walls, which can be enclosed prior to all or selected rain events. The retractable roof greenhouse is used to simulate drought conditions or variable moisture conditions in support of research being performed at the SoyFACE research farm at the campus South Farms.  
Site grading and conveyance of roof runoff, as well as a permanent building skirt and groundwater control membrane around the structure perimeter, provided additional protection from moisture intrusion and further control of the enclosed growing environment. Construction observation and administration were also included to ensure proper installation and subsequent documentation of the project.