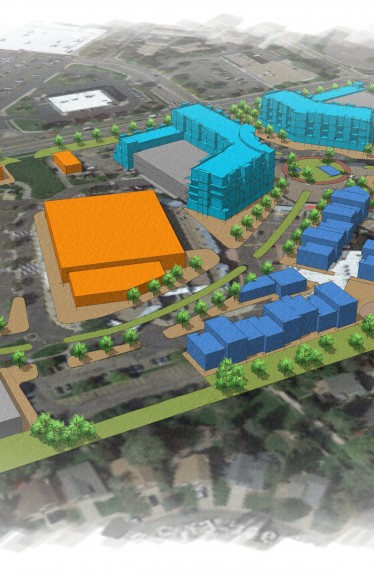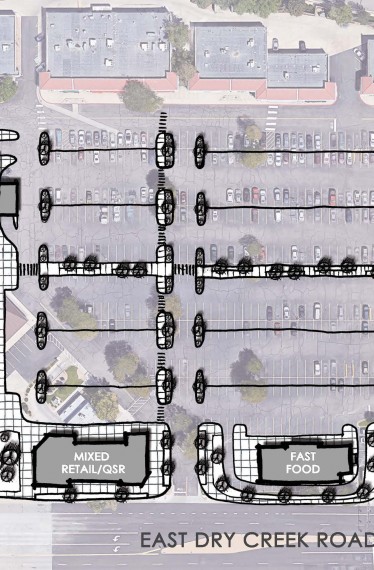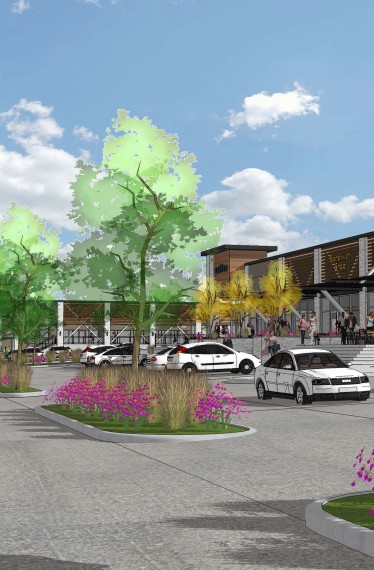 Solutions for Under-Performing Assets
Farnsworth Group is the City of Centennial's commercial development design resource on an ongoing basis. As an integral component of their Economic Development Team, our architectural and planning staff offers real world market insight as they consider how to reposition and plan under-performing assets within the City.
Our design team works in consultation with the City's Economic Development Group and their consultants,  their planning staff, and the City Council to offer market driven development options to assist with their efforts to facilitate vibrant, long-term development within the City. Their commitment is reflective of the City's proactive approach to quality development and our team shares that commitment with the designs we create. Projects range from face-lift opportunities for façade elements to comprehensive signage programs to wholesale redevelopment land use and master planning concepts for aging and obsolete assets.