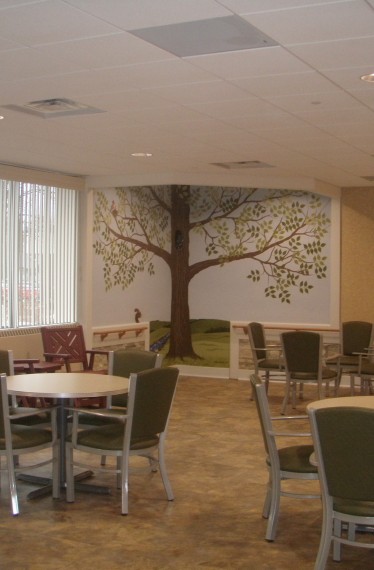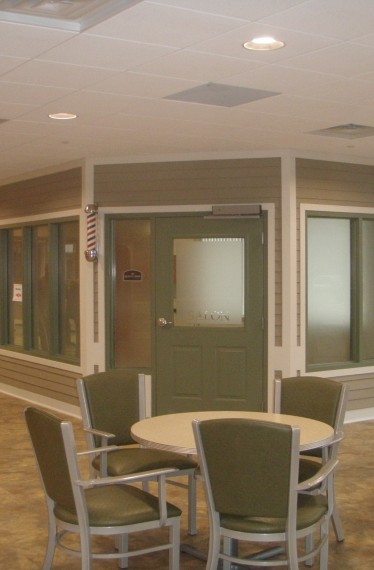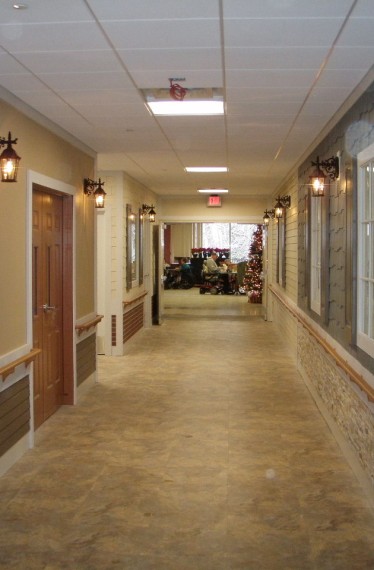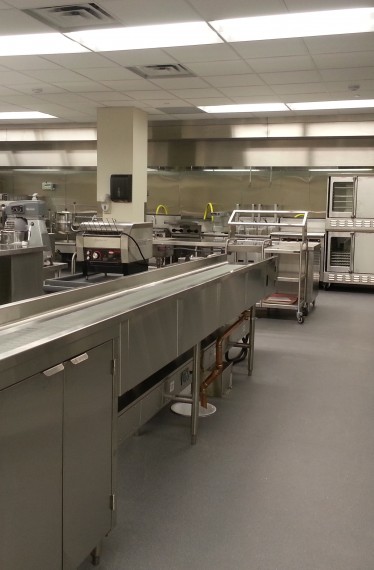 Sunny Hill Undergoes Major Renovation
Farnsworth Group designed a major transformation for this 300 bed facility - both inside and out. The existing institutional exterior was transformed into an inviting homelike environment with a new drive through canopy and new windows. The interior renovations are centered around a streetscape theme with Main Street leading residents and visitors along parkside murals and streetside cafes. The streetscape theme also includes a Sweet Shop, Barber Shop and Phone Booth settings. The nursing units are entered with Pavilion or Hotel like entrances and include wood look floors in the corridor and homelike settings for the resident rooms and bathrooms. The Courtyards are completely redesigned as therapeutic environments with arbors and tranquil pathways through and around creative and inspiring landscaping.
The kitchen and serving areas were completely redesigned and provided with new equipment to better accommodate the "table service" sytle dining room. An outpatient therapy was created and provides a dedicated entrances for patients.
Thank you for the great job Farnsworth Group has done in the engineering and oversight or our nursing home remodeling project. We are three years into our remodeling and it is a compliment to everyone at Farnsworth to be able to say 'within budget and on time.'