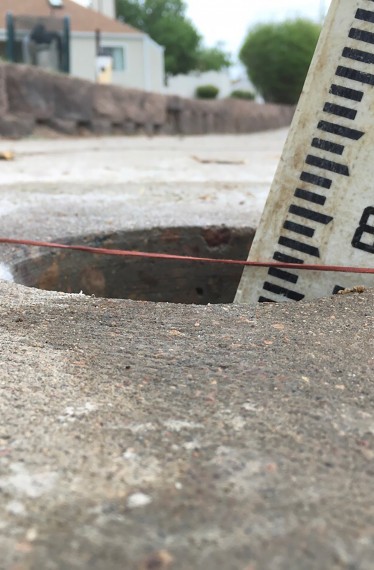 Survey and SUE Optimize Pipe Alignment
FARNSWORTH GROUP SURVEY AND SUBSURFACE UTILITY ENGINEERING (SUE) STAFF WERE TASKED WITH DEFINING EXISTING CONDITIONS AND TOPOGRAPHY INCLUDING SUBSURFACE UTILITIES FOR USE IN DETERMINING THE OPTIMAL PIPELINE ALIGNMENT.   
Farnsworth Group teamed with an engineering design firm who specializes in water infrastructure. The project involves design of a new large-diameter raw water pipeline between two existing treatment plants. The facilities are approximately one mile apart. Numerous water pipelines and various buried utilities cross, and are parallel to, the proposed route in a congested utility corridor.
For the subsurface utilities, Farnsworth Group conducted in-depth research beyond the information received from utility owners via 811 tickets. Using an independent locator, along with experienced engineers and surveyors in the field, we identified multiple unmarked utilities. Test holes were completed on critical crossings to further define the new pipe design for vertical alignment. 
If only owner utility markings had been used (pre-SB18-167), several critical conflicts would have been encountered during construction, causing potential costly redesign. Since Farnsworth Group was involved during the initial phases of the project, we were able to help develop alternate pipeline alignments to avoid problematic existing utilities for an optimal design.
Farnsworth Group remains integral to the design team as the alignment and design effort progresses.