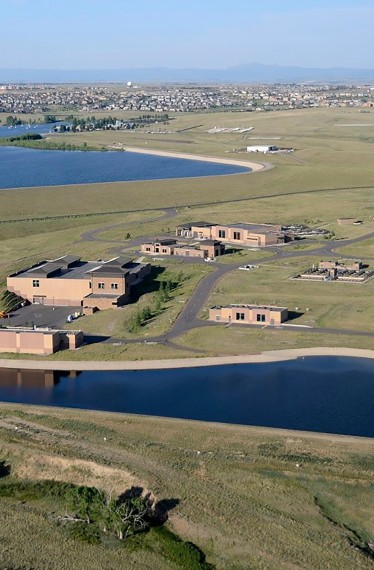 Survey Support for 35-Mile Water Conveyance System
Farnworth Group provided GIS and surveying support for the design of a 35 miles of 60-inch pipeline.
The project includes three pumping stations; source development of six-square-mile water campus with over 19-miles of variable size pipelines, including a 390-acre aquifer recharge and recovery site; a treatment site near Aurora Reservoir; boundary survey of five, fee-owned sites; and a six-mile long blended water pipeline. Our survey team provided a first order control network on multiple coordinate systems.
Farnsworth Group also provided topographic surveys with more than 700 utility crossings investigated, right-of-way establishment, creation of more than 500 individual property, easement, or license descriptions with exhibits, subdivision plats, five property surveys, six survey control diagrams, and various support to GIS, permitting, geotechnical, and environmental consultants.