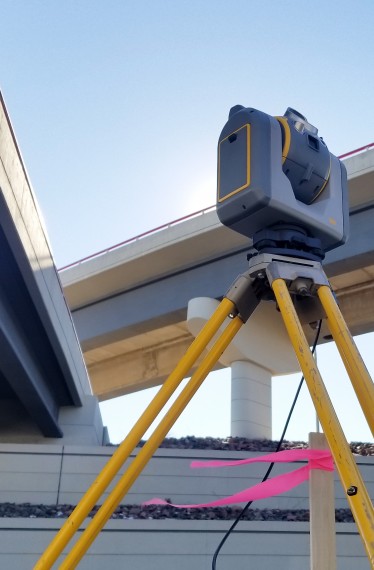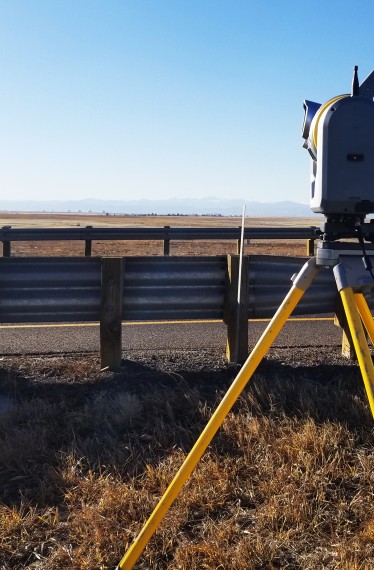 Survey Support for Major Tollway
FARNSWORTH GROUP PROVIDED LAND SURVEYING SERVICES TO THE PRIME ENGINEER IN SUPPORT OF THE $99 MILLION WIDENING OF THE E-470 TOLLWAY FROM QUINCY AVENUE TO INTERSTATE 70. 
The project includes the relocation of utilities, interchange improvements, groundwork for the creation of two additional lanes each direction, completion of one lane each direction, extension of all stormwater piping and box culverts, conversion of slope paving at overpass structures to walls, creation of new water quality ponds, and widening of 14 bridge structures.
Farnsworth Group performed the following surveying services:
Establishment of control and preparation of control diagram using City of Aurora benchmarks and NGS horizontal control adjusted to bring coordinate values as close to original E-470 as-builts as possible

Full 3D, high-definition of scan of bridge and vectorization of key bridge elements (piers, headwalls at two elevations, parapets, girders, etc.)

High-accuracy vertical survey of the concrete bridge deck below the asphalt overlay along proposed cut lines and match point for widening of bridge structures

Utility mapping including: Quality Level D research, Quality Level B utility locating of all utilities within the proposed excavation areas, and survey of Quality Level A potholes on all utilities within the proposed excavation areas

Existing right-of-way compilation of the entire length, including search and inventory of all found right-of-way corners
Our team also prepared legal descriptions and exhibits for the Quincy Hook Ramps, Union Pacific Railroad ground and aerial easements for bridge piers and deck, and High Plains Trail.