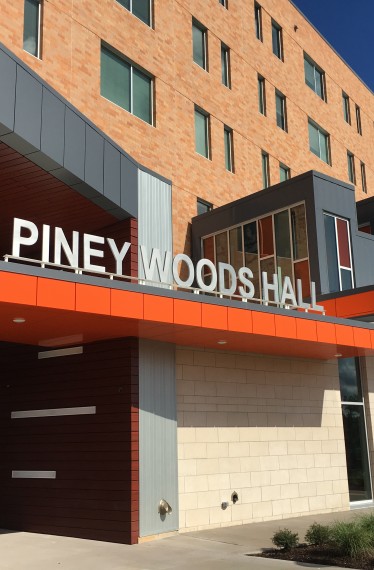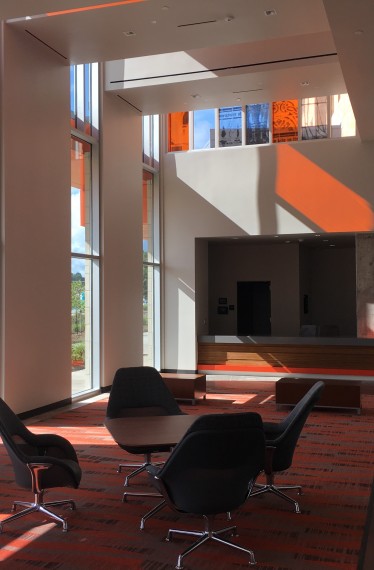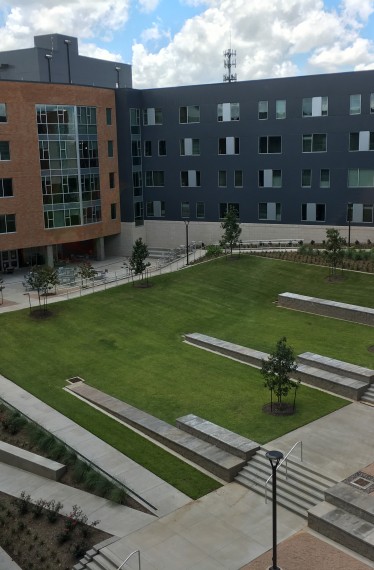 System Integration Through MEP Commissioning
Farnsworth Group provided commissioning services to Sam Houston State University for a six-story, 233,000 SF facility.
The new building houses more than 700 residents and features a common area, dining hall and kitchens, and an extensive outdoor area for students. The commissioned systems include chillers, mechanical, electrical and security systems, and the backup power generator.

Farnsworth Group was brought into this project when construction was already 50% complete. The building opened for residents in fall 2017. MEP subcontractors on this project have been able to see the value of commissioning by discovering issues before walls were enclosed, ceilings were hung, and access to the systems became limited.

Through controls coordination meetings, Farnsworth Group's team encouraged a higher level of coordination for the subcontractors by getting every team member to understand the systems and not just their individual assets. The importance of system integration became the key component of this project's success.