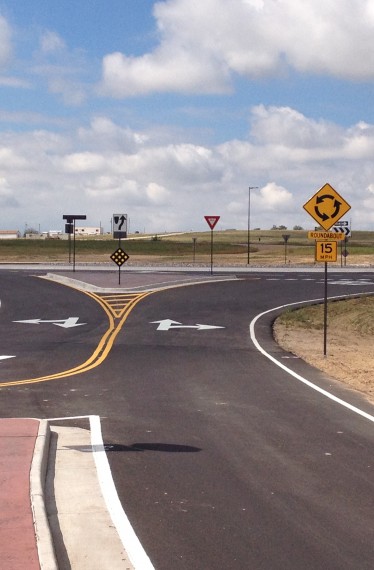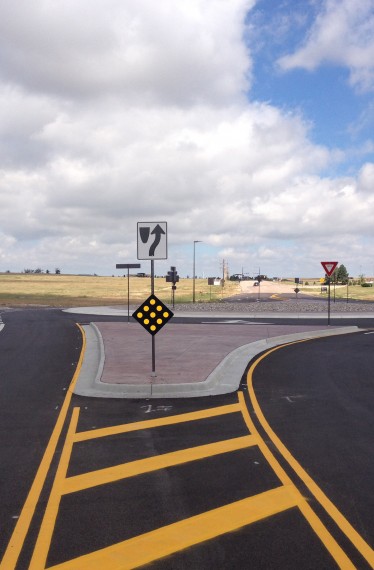 Traffic Flow Improved Along Main Access Corridor
Farnsworth Group provided civil engineering and construction administration services in support of the design-build general contractor involving roadway improvements along Enoch Road.
The inside diameter of the roundabout was designed at 144 feet and the outside diameter that accommodates the double lanes was designed at 170 feet. The connecting roadways were designed with raised concrete splitter islands. Each roadway lane was designed using a width of 14 feet. Redirect and approach tapers were provided to transition from a two-lane cross section to four-lanes. The project design also included utility relocations and roadway drainage design. The drainage design involved hydrology and hydraulic calculations, new triple RCP culverts, extending triple CMP culverts, and two new box culverts.
Farnsworth Group prepared construction drawings, specifications, a design analysis, AutoTurn truck template models, and provided construction administration services during construction.