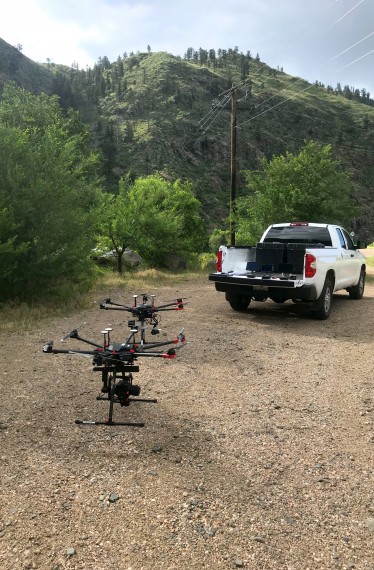 UAVs Expedite Land Surveying for Roadway
Farnsworth Group completed land surveying services as a subconsultant for approximately 7.4 miles of Highway 14 between Ted's Place and Cameron Pass. The survey information will be used for the design of roadway improvements. 
Farnsworth Group was responsible for the establishment and perpetuation of Land Survey Control and the completion of a topographic survey meeting the requirements of the Colorado Department of Transportation (CDOT). 
The topographic survey portion of the project was completed using multiple drone flight missions as well as total station and GPS data collection and was combined into one deliverable to be used for design.