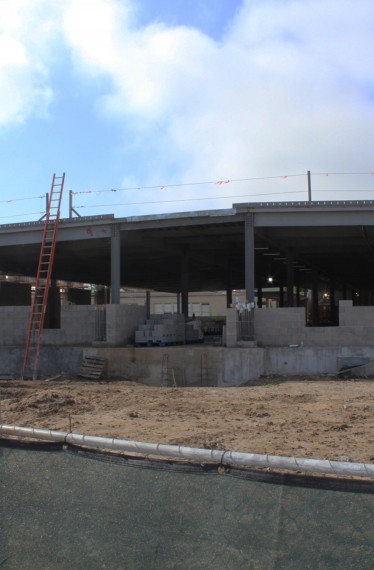 Unusual Storm Shelter Solution Meets Code
Our team completed an ICC 500 Peer Review for this ten-classroom wing addition.
The proposed storm shelter solution for Kimball High School was less common for an existing campus. Rather than use assembly space such as a cafeteria or gymnasium, the design proposed using a ten-classroom addition for the storm shelter. The dual-use classroom and storm shelter have approximately 12,500 SF with a maximum occupancy of 1,731. 
Our review identified items for correction to meet ICC 500 design requirements.
The initial design proposed windows (glazing) that meet FEMA impact requirement, however the framing that holds the glazing was not rated for storms.  This was corrected in the final design. 

Hardware, particularly with door latching mechanisms, were also not rated for operation and impact requirements, and were noted in our review for revision in the final design.

Occupancy and access for Americans with Disabilities Act (ADA) were not compliant in the initial design and were noted for changes in the final design.

Mechanical systems did not meet sequence of operations requirements in both normal and storm mode and were noted for correction in the final drawings.  Ventilation issues were also noted in the review.

Emergency lighting circuits were noted not to be routed to uninterrupted power supply during our review.
Our notes helped to make the final design compliant with the code and gain the required permits and approval.