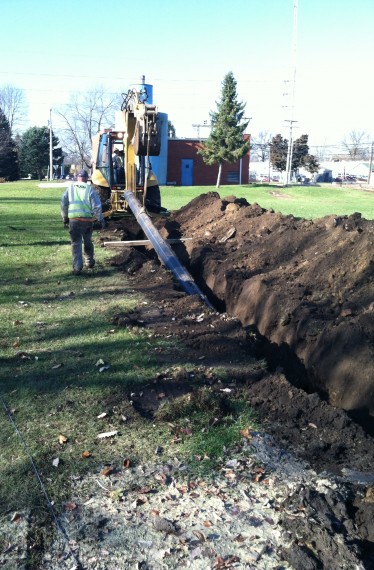 Village Engineer for a Central Illinois Community
Farnsworth Group's relationship with the Village of Roanoke began in the Fall of 2013 when the Village interviewed multiple engineering firms and selected Farnsworth Group to become their new engineer.
We immediately began working with the Village on planned projects and assisting the Village implement multiple new projects. For the past couple years, Farnsworth Group has continued to work with the Village on various improvements throughout the community; playing a role in project planning, design and construction oversight. 
Roadways
Annual Roadway Maintenance Programs
Annual Curb, Gutter and Sidewalk Replacement Projects
Safe Route to School Sidewalk Design and Construction
Water / Wastewater / Stormwater
Transmission Line Construction
Water Distribution System Model
Water Main Replacement
Water Treatment Plant Planning Report
Main Street Drainage Improvements
Sanitary Sewer Lining
Flooding and Creek Evaluations
Other Services
Downtown Redevelopment Conceptual Plans
Community Center Concepts