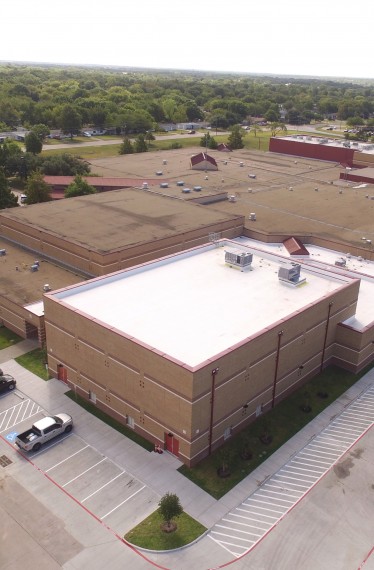 Adequate Signage an ICC 500 Shelter Requirement
FARNSWORTH GROUP PERFORMED AN ICC 500 PEER REVIEW FOR THE TORNADO SHELTER PROPOSED AT THIS EXISTING CAMPUS.
The project proposed construction of a new gymnasium addition that will also serve as an ICC 500 rated storm shelter. The total usable area as a tornado shelter was designed at 7,062 SF with a maximum occupancy of 1,344. The design of this tornado shelter utilized natural ventilation with louvers and emergency lighting on battery backup.  
Farnsworth Group's team discovered a few deficiencies in the design.
At two doorways, the appropriate signage was not shown in the design drawings and needed to be corrected. 

During the review, or team noted that a fire rated barrier was not designed where required. 
Farnsworth Group also provided value engineering solutions by pointing out unnecessary design features. In this case the fire barrier was not required along the external face of the building where fire hazards from adjacent combustion were not present.