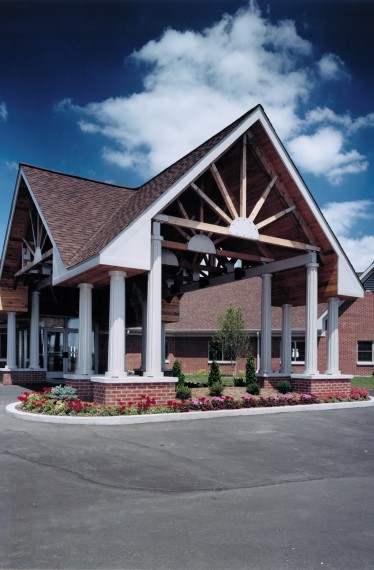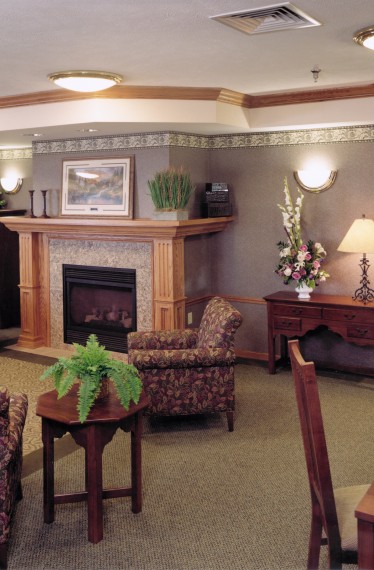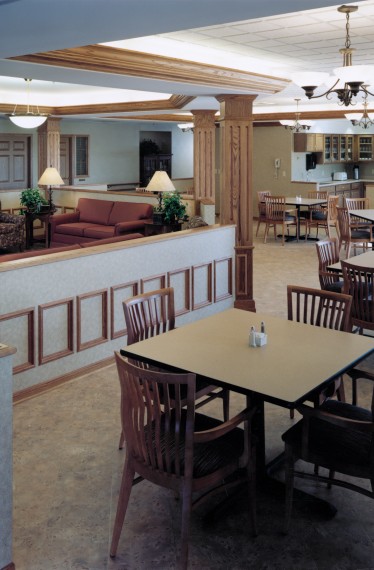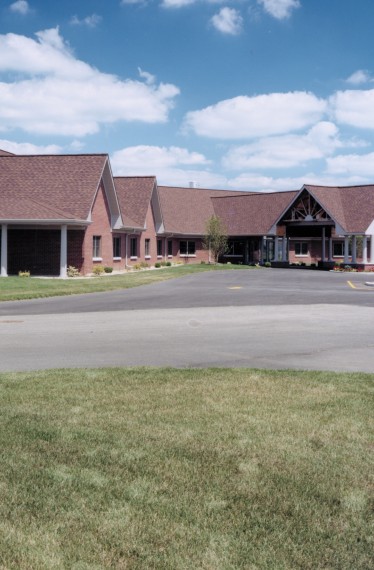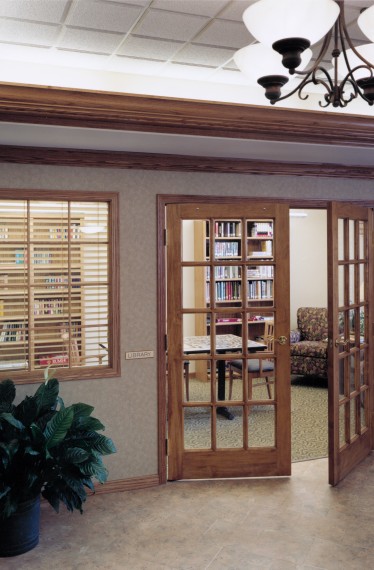 Assisted Living Center Completes Master Plan
This new assisted living facility was part of a 20-acre expansion/master plan that also increased the number of independent living cottages in the Snyder Village Continuing Care Retirement Community.
The master plan allowed for two Assisted Living buildings to be constructed in phases. These facilities are attractive, one-story residential scale structures, designed to blend into this growing elderly care community. Living units are private and designed to feel like home. The dining and common spaces were also designed with a residential feel, and are centralized to encourage interaction between residents in each cluster. An enclosed landscaped courtyard directly off the dining room allows residents to interact outdoors in a safe and attractive setting.
The cottages are arranged in clusters of 20 residents each. The service areas, visitor entry and a large activity area were designed to be shared by a pair of clusters. The design allowed for the construction and occupancy of one cluster at a time, while combining kitchen and mechanical spaces for efficiency.
The benefits of working with a full service firm such as Farnsworth Group are numerous, including knowledge of the breadth of applicable regulations related to various levels of care and the ability to design a campus to accommodate and provide a full continuum of care.