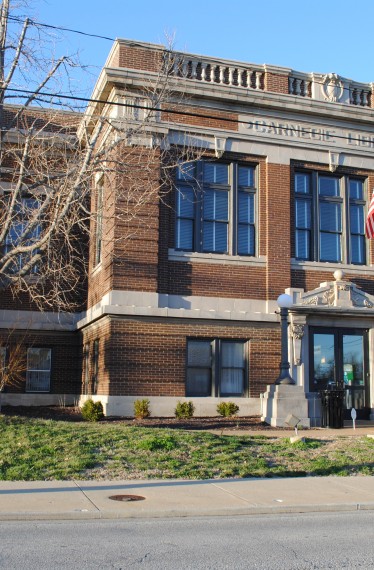 Belleville Library Facilities Get Refresh
Farnsworth Group took this community's two libraries with deferred maintenance issues and provided needed renovations to bring both sites up to modern standards. 
The Belleville Public Library serves a community of more than 45,000 people in two facilities: a historic Andrew Carnegie 2-story, 24,000 SF main library, and a 6,000 SF west branch. 
When Farnsworth Group was selected to assist in the modernization of these libraries, both had more than 25 years of deferred maintenance and little adaptive renovation to accommodate for the latest in technology, security and user-friendly service areas.
Farnsworth Group began by preparing a comprehensive assessment of both libraries to identify needed repairs and resolve current issues with mechanical/electrical/plumbing systems, masonry deterioration, and numerous internal deficiencies. 
Farnsworth Group then developed a detailed interior renovation scenario for all departments, addressing additional technology needs, new library finishes, and overall accessibility. New lighting was provided throughout, and service desks were redesigned and relocated. Farnsworth Group also prepared a construction grant application in coordination with library staff to present to the State of Illinois.