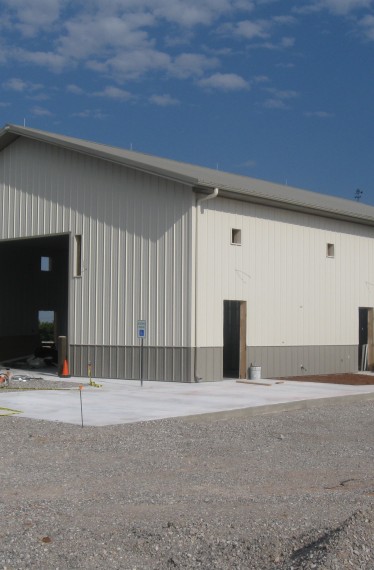 Blue Canyon Wind O&M Building
Farnsworth Group provided architecture, site design and MEP engineering for the operations and maintenance facility addition and new maintenance building for the 225 MW Blue Canyon Wind Project located in Caddo and Comanche Counties, Oklahoma.
A new conference room addition was designed for the existing operations building. A new stand-alone maintenance building for a separate turbine maintenance supplier was also designed for the existing site.
The new maintenance building included storage areas for turbine parts and tools and offices for the turbine maintenance staff. Site improvements include parking and circulation. Farnsworth Group provided the exterior design intent/look for the pre-engineered building, including the exterior metal panel color and roof color. Although LEED certification was not planned, building materials for the interiors were selected based on sustainable properties. Morton Buildings provided the new maintenance building shell and general contracting.