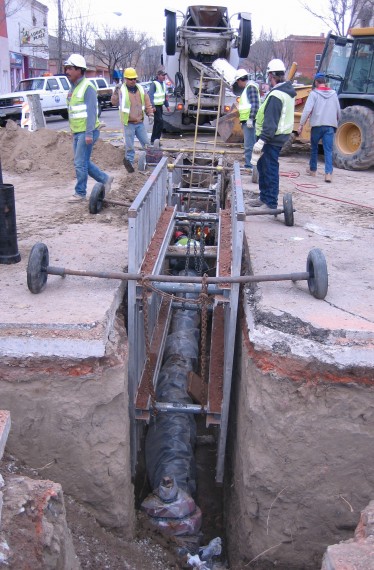 Businesses Stay Open During Construction
After working with Farnsworth Group on many other water system improvements, the City of Florence continued to rely on Farnsworth Group for a complicated waterline replacement.
The historic City's cast iron waterlines were over 100 years old. The waterline replacement consisted of the installation 910 LF of new 12-inch ductile iron pipe near Main Street PVC waterlines were also installed.
Additionally, the project included updates to the sidewalks to provide handicap access ramps at certain intersections and the installation of an access ramp into the museum. Careful planning and staging allowed the businesses to stay open during construction.