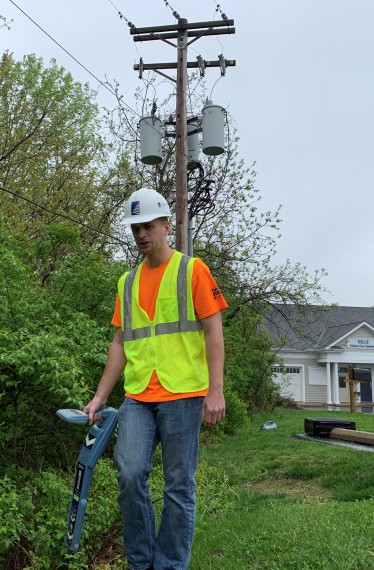 Cable Reroute Allows for Expansion
Farnsworth group conducted a comprehensive survey AND DESIGN SOLUTION TO IDENTIFY Telecom cables that could conflict with a STATE HIGHWAY EXPANSION PROJECT.
Farnsworth Group worked with a global telecommunications company to analyze any possible conflict of its cables with a Missouri Department of Transportation (MoDOT) highway expansion project from Interstate-44 to Willard, MO. The project included identification of pothole cables in questionable conflict and reroute design for the company's facilities and cables in conflict with the MoDOT project. The project stretched 6.3 miles on Highway 160 in Willard.
To gather the required data, a Farnsworth Group engineer and professional land surveyor walked the length of the project using a line locator to determine utility location and check depth of cover.
Farnsworth Group uploaded all field data into Microstation for MoDOT, and then determined areas of possible conflict. After obtaining all necessary permits, Farnsworth Group, by means of a subcontractor, potholed areas in question to know the exact depth of cables crossing underneath the highway. The information retrieved from line locating and potholing was shared with the client and MoDOT as it pertained to them.
With the field and pothole data collected and analyzed, Farnsworth Group drafted construction plans for the reroute of the company's fiber optic and copper lines which included design for reconnecting service lines to homes and businesses, placing new handholes, placing pedestals, and correcting client records.