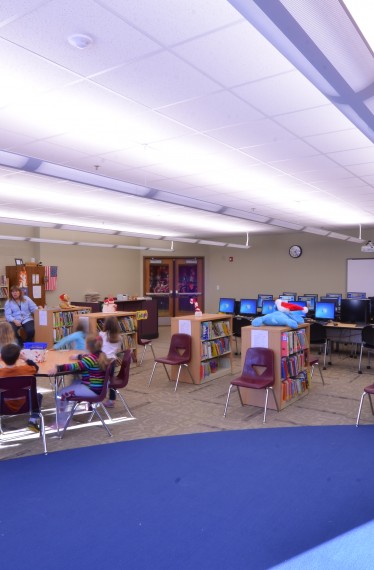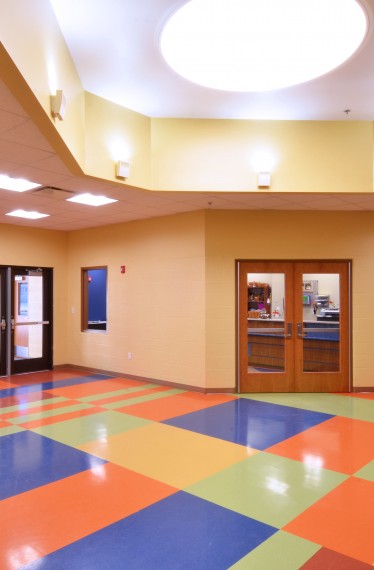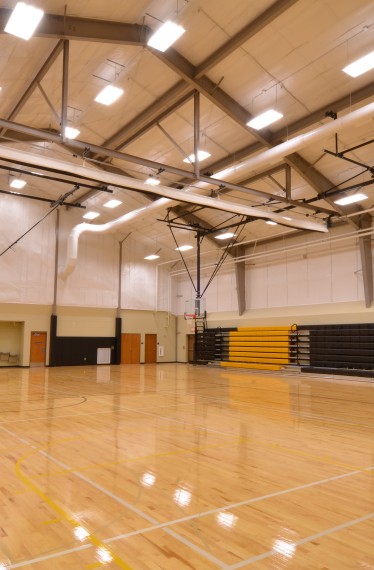 Campus Receives 40,000 SF Addition
Farnsworth Group was hired to complete an analysis and feasibility study of all the existing facilities for this Knox County School District.  
Three existing locations were studied in Oneida, Altona, and Wataga, Illinois. This in-depth analysis examined all of the existing building elements, including mechanical, electrical, and plumbing systems, as well as layout efficiency, handicap accessibility, and building code deficiencies.  
After completion of this study, the Wataga grade center was closed and sold, and the decision was made to close the Altona grade center and concentrate all ROWVA facilities at the Oneida campus. Farnsworth Group was hired to design the necessary renovations and expansions for this Oneida campus, to fully accommodate all grade levels. As part of this new project, the existing Learning Material Center was modified to accommodate junior high school facilities; and a new elementary school addition was constructed. Other enhancements will then be considered for the remainder of this K-12 campus.