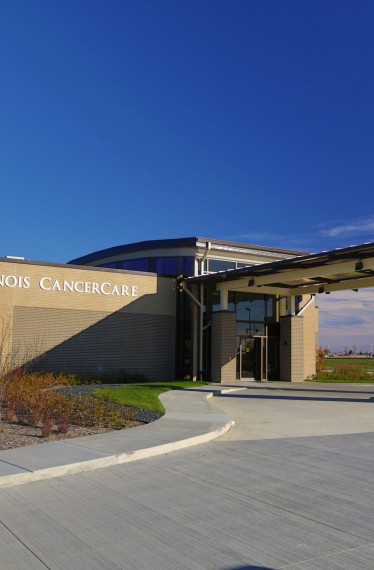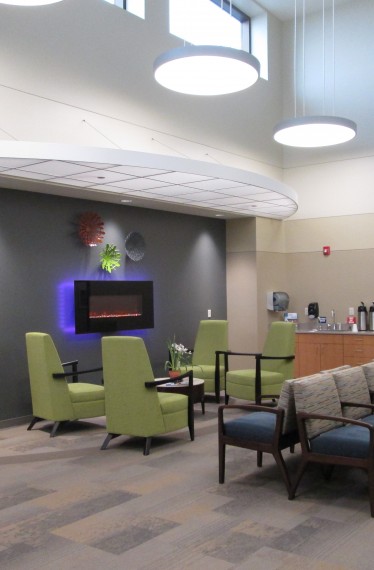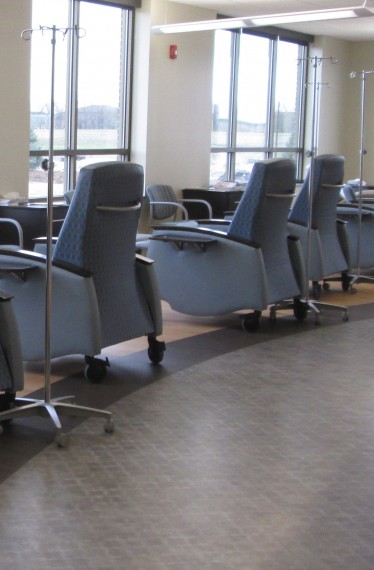 CancerCare MOB for Bloomington
Farnsworth Group designed a new 8,339 SF medical office building for the Bloomington-based services of Illinois CancerCare, one of the largest private oncology and hematology practices in Illinois.
The facility includes examination, diagnostic and treatment spaces. Designed with a drive-under canopy that sweeps across the top of the building and becomes a clerestory to allow natural light into the center of the building, the exterior design is also inviting and distinguishable from its surroundings.
Inside, the building features a dynamic centralized waiting area, CT scanner diagnostic support and a peaceful infusion area with views of carefully planned landscaping.
The project was delivered on a fast-track construction basis.